Why Microsoft 365 For Business?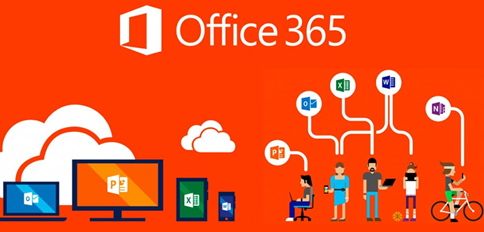 Every business needs a lot of efficiencies giving the ability to create, cooperate and connect making everything seamless and effective. Every organization needs a system that will enable them to access their company data from anywhere and on any device. When you configure Microsoft 365, you get Word, Excel, SharePoint, PowerPoint, and much more, the user gets the privilege to lay hands on all these apps. Microsoft 365 being cloud-based will be accessible from everywhere and anywhere. Using Microsoft 365 will give you a lot of benefits like:
File Access From Anywhere
Secure Cloud Storage
Better Communication
Inevitable Splurge
Business Continuity
Automatic Upgrading
Integrated Collaboration
Steps To Set Up Microsoft 365 For Your Business.
Before we get to the steps, here are three things that you should know.
People you want to add to office 365. When you are updating your domain information, you have to add it again.
Notifying employees about the user ID and password so that they can sign in. they won't be having the access to their email so you cannot use them.
If your business has a domain name (zindagi.tech) and you are planning to use Office 365 email then you need to know where the domain is currently registered and have the sign-on info.
If you are planning to move your business to Office 365 all at once then move your domain to Office 365 first. Commence by running the wizard set up and it will ask you to set up the domain.
But if you are planning to move in parts then let's get started with the following steps.
Adding the employees to office 365 and allowing them to download and install office apps.
To use the apps, download and install Office Apps on your work desktop and other devices too.
For meetings, install Skype.
Move the data to OneDrive or Team sites, i.e., the cloud storage of Office 365.
Run the Office 365 wizard to move your domain and email.
All The System Requirements Are Met – Need To Check Beforehand
Each employee the Office Apps on up to 5 PCs and Macs. You should check the OS and computer requirements before installing Office suites for business. The mobile Apps can be installed on iOS, Windows Phones, and Androids. Get the information on mobile devices in System requirements for Office.
Plan Out For Email
It takes 2 days minimum to switch your existing email to Office 365, so you have to plan your email downtime. You need to direct your emails to the inbox of Office 365 by using wizard setup and we will guide you through the updates regarding the domain host. The domain host is updated which usually takes from one hour to 72 hours. Plan your update during the weekend to save the work time as on weekends, you can go ahead with the downtime and lesser work would be affected.
If there are fewer employees and most of them know how to migrate their mailboxes but if there are more and you are migrating from Gmail then go to Migrate Google Apps mailboxes to Office 365. If you are migrating from another provider than Gmail then you can go ways to migrate multiple accounts to Office 365.
File Storage And Migration
Cloud storage is provided by Office 365 for one-person, small businesses, and enterprises. You can upload 100 files at a time from OneDrive to Office 365 team site. Make sure the files are below 2GB. Review the SharePoint Online Limits if you are moving more than 100 files, this might not be possible alone but we can do it for you.
Once everything is done you can move ahead with skype installation and integration. If you have a small business with more than 20 employees then you should drop us a message at +91 9773973971 and we can do the configuration for your organization irrespective of the size. Being the top cloud computing service provider in Delhi, we will make sure that the migration is done without any hassle and that the work can be started.

Author
Shweta
Senior Executive, S&M