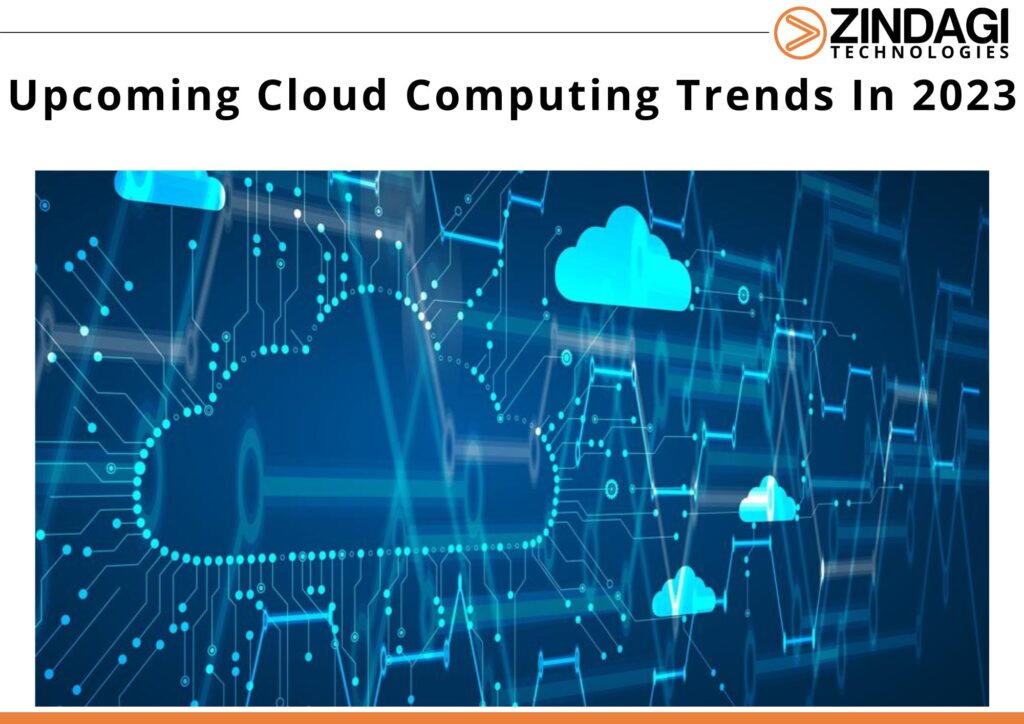 Digital transformation has been roaring and soaring as cloud computing services have become a very important part of the digital world giving help to the current economy. Since the forced alterations faced during the pandemic period, the stay-at-home was made a mandate but the rise in security breaches was also seen. The frequent breaches made the transformation from traditional infrastructure to cloud computing applications very quick. This was the only way to move the business ahead that will support the remote workstyle and will also satisfy the needs of the customer.
In the past two years, the rise in cloud computing services has been beneficial and has been maintaining a top position for these years. If the report forecast is to be taken as true then enterprises will be spending more money on public cloud services rather than traditional IT services by the year 2025.
So, What Are The Trends That Must Be Followed In The Year 2023 That Will Have The Most Positive Impact On The Enterprises?
Higher Investment In Cloud Security Will Be Seen.
The year 2023 has been the year of expectations of a secure environment as a top priority. The organizations are maintaining the focus on digital workflow and customers. Cloud computing has increased in use, but the threats have been too. As companies are using cloud technologies more, cyber threats have found a way to seep in resulting in unattended customer data and business.
There have been alterations in the government regulations regarding cyber security because of which the enterprises need to pay attention to their cyber security process and how they can make a more resilient environment to mitigate the risks and manage data loss. This will result in the use of AI and predictive technologies that will be created to be on spot on threats along with the usage of managed SaaS providers in 2023.
The Next Big Thing Is Going To Be The Multi-Cloud.
One cloud model was responsible for digital transformation and as the years passed, it was first transformed into a hybrid cloud and later it is expected to transform into a multi-cloud. Till 2020, 70% of the mid to large companies were using one cloud service provider whereas a multi-cloud strategy will be used by 84% of mid-to-large companies in the year 2023. The flexibility and security that are given by multi-cloud providers is the main reason why the companies will be diversifying their services across multiple cloud providers. The bonus is that you will not be tied down by one cloud provider as it will also bring down the error probabilities.
AI And ML-Powered Cloud Services Becoming More Popular.
AI (Artificial Intelligence) and ML (Machine Learning) will become more widely used in enterprises' cloud transformation strategies. Rent-as-a-service is most likely to become a more affordable choice because few organizations have the capacity to construct their own AI or ML infrastructure. These technologies are now used by cloud service providers to manage their sizable and dispersed networks, improve cyber security, control electricity, and maintain data centres. Cloud service companies like Amazon, Google, and Microsoft will keep innovating in 2023 to improve this sector's effectiveness and cost efficiency.
Zero-Code Or Low-Code Cloud Services
There are new tools and platforms that are allowing users to create applications without writing the code and these types of tools are gaining much popularity. Without the code, it has now become possible to create anything online like a website, application, or any design or AI-powered application. These services make the cloud flexible and accessible from anywhere. These might gain more popularity in the year 2023 than in the previous year.
Cloud Gaming Will Be Paving The Way
There is less number of people who don't like to go to theatres to watch a movie (damn expensive popcorn!). Now people wait for the movies to release on OTT platforms like Netflix, Amazon prime, Hotstar etc. Some big companies like Microsoft and Sony are investing in online video game streaming services. Although it's taking a bit longer to take off, news like Google investing millions to create Stadia game streaming services suggests that more innovation in the cloud gaming space is on the horizon. However, due mostly to slower networks, it has not been a financial success. We know that 5G has been rolled out for main providers and cloud gaming needs a higher bandwidth for success. Cloud gaming, a part of cloud computing services will be a big thing to be operated on 5G just like movie streaming on 4G.
Adopting "Software-Defined Everything"
The term "Software-defined Everything" (SDx) refers to the idea of utilizing software to control key business processes including networking, storage, etc. Automation of operational tasks from start to finish is the goal of employing SDx. In 2023, SDx use is likely to expand as cloud technology usage rises.
Blockchain And Kubernetes
We all have heard about blockchain and how it has transformed finances. Whereas Kubernetes is a container orchestration platform which is free to use and allows businesses to automatically scale, deploy and manage containerization infrastructure. When blockchain is paired with Kubernetes it becomes possible to quickly scale the blockchain environments. Cloud computing in the coming year will boom multi folds and all you need is the right cloud computing service provider like Zindagi Technologies. We will help you in following the latest trends and fulfilling the cloud-related issues. We have hands-on experience and have been working with many private and public sectors completing the goals and fulfilling cloud and multi-cloud issues. You can contact us at +919773973971 or you can also drop us an email. If you like us, give us a follow on LinkedIn and you can view all our latest happenings there.

Author
Shweta
Senior Executive, S&M