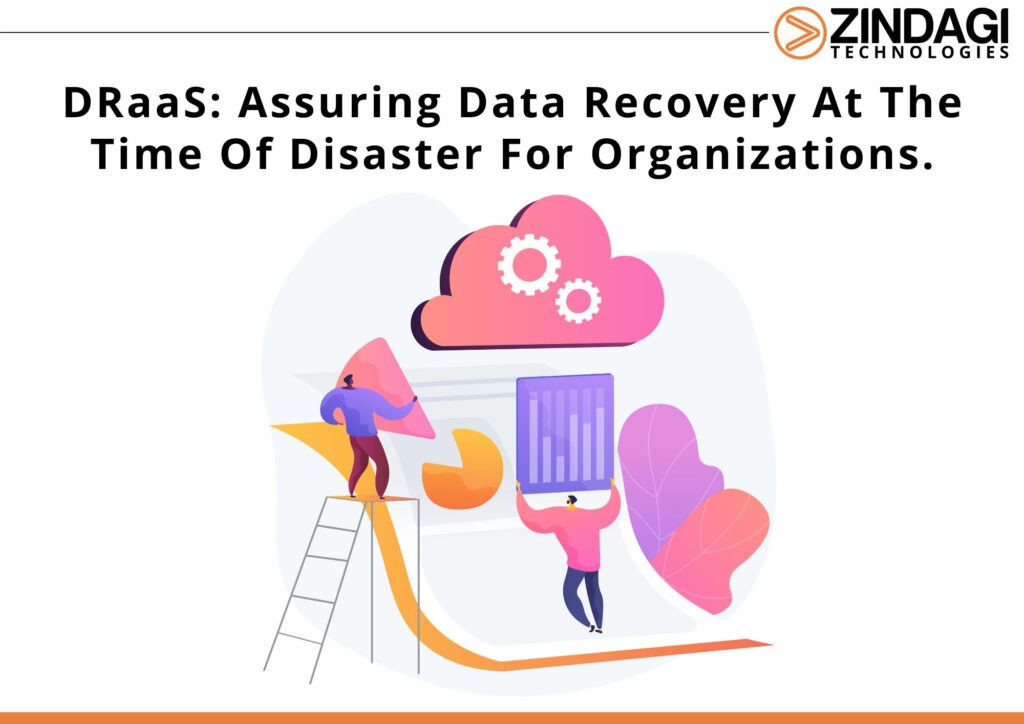 For every plan, there is a recovery plan always, just like when there is a possibility of a natural calamity, people are notified beforehand. Similarly, all industries have a disaster recovery plan pre-made and implement it as soon as the disaster strikes. Business continuity must work even after the disaster and to ensure it, the DRaaS must be in action soon. All big companies sustain because of disaster recovery as a service as it plays a very important role during and after a disaster.
The utilization of cloud computing is done to protect the data from disruption which is mainly caused by disasters like power cuts or any natural calamity as DRaaS can bring up the lost system and business continuity is not hampered.
In the absence of any kind of disaster, applications run on a virtual machine with the permission of DRaaS. If any company is lacking a good DR plan, then this proves to be a useful tool for them. By offering failover during catastrophes, DRaaS also handles the hosting and replication of virtual or physical servers.
In the recent scenario of lockdown, people were forced to work from home bringing DRaaS into action and activation. This became a very handy tool that assures remote working in such conditions as flexibility, automation and cost-effectiveness offered by the cloud.
Businesses Preferring DRaaS.
Disaster Recovery Service is completely dependent on customer requirements as the need to back up entire data is not needed. Only the money for the data backed up will be given rather than giving the full amount of money service replicating resources to various sites is done by cloud computing on which disaster recovery service solely depends. This helps in continuous data backup even if no one is not on the site.
No favor is given to any single vendor by DRaaS instead it replicates everything that comes in way. DR data duplication help in offloading the work from IT professionals so they can focus on other work more. In addition, disaster recovery does away with the necessity for a second data center and a hardware replica that is identical to the original data centers.
What Are The Safety Tips To Be Followed Before Buying Backup And Disaster Recovery Services?
An SLA is made between the service provider and the other person for a pre-defined performance.
Cloud installation for long-term data storage facilities, virus protection and isolation for data generation.
Calculate costs carefully because they can include retrieval fees that are payable per gigabyte.
Since DRaaS has a wide range of applications, you pay for what you will really utilize.
Install a backup program in the cloud services to store software backups in the same location as all operating cloud apps
In order to pre-load data in the cloud and repair broke local databases, make sure you have cloud seeding. This uses physical media, such as hard discs, servers, pen drives, and tapes.
Choose a cloud that is specifically designed to incorporate backup software, all-encompassing support, the cloud itself, and predictable recovery.
The seamless operation of every application is ensured by an automated testing recovery factor.
Are There Any Limitations That We Get From DRaaS?
Every service has its limitations as no service is smoothly working. Knowing the disadvantages beforehand is important as the company will be able to perform well.
Having trust issues with the DR providers as sometimes you don't get the best one like Zindagi technologies.
Customer dependency over the service provider's security at the time of failover but this is important as the DR is managed by the provider and they know how and when to react.
Performance problems of the applications that are running in the cloud services
Bandwidth challenges with continuous data duplication
But overall, even with the limitations, backup and disaster recovery services are important and essential in recovering important data. This is a never-ending service that will evolve as technology grows. Disaster recovery and services are the best tools for businesses as after the attack or a disaster, the business will be able to recover essential information that is needed to restart. Zindagi technologies will become your disaster recovery service provider as we have the best team to work on the DR.
We have a customized plan so you don't have to pay extra and pay only for the services used. After the pandemic, the demand for DRaaS has increased and will keep on increasing significantly. Zindagi technologies will make sure that you get what you sign up for. Contact us at +919773973971 or you can also drop us an email and we will get in touch with you.

Author
Shweta
Senior Executive, S&M.