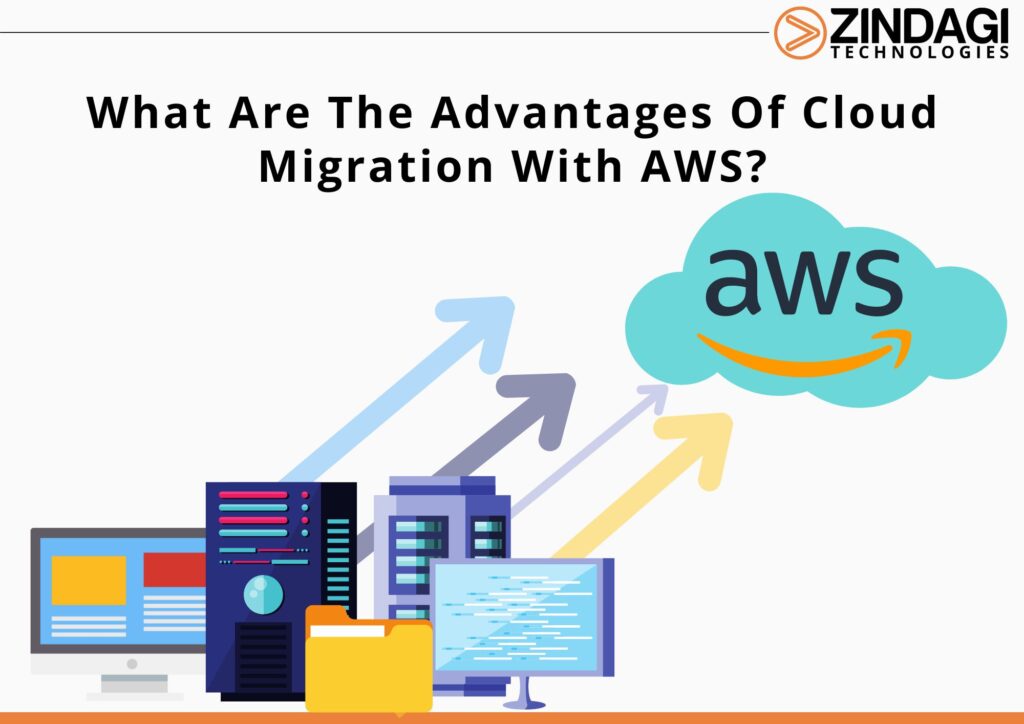 Switching to the cloud or cloud migration is nothing new and if you are also planning to then you are one of the many who are following the steps. New trends in cloud computing technologies have been introduced by AWS and IaaS and companies like Netflix, Coca-Cola Adobe, Salesforce, and Samsung are slowly following the part. The ongoing market trend shows that resource allocation is a challenge that is being faced by small and medium-scale enterprises.
In addition to data storage and classification according to importance and sensitivity, managing an internal IT workforce and infrastructure might be time-consuming and expensive for SMEs. Under these circumstances, moving to cloud computing services would be the most cost-effective and advantageous option for maximizing benefits and enhancing customer service.
What Do We Understand By Cloud Migration?
Cloud usage is very common in the faces of Telegram, Zoom, 365, Drive, and Gmail and helps people in migrating services that are essential from on-premises to a cloud platform. Companies that want to seamlessly migrate their resources to the cloud are Amazon Web Services (AWS), Google Cloud Platform (GCP), and Microsoft Azure. The best USP of these services is that they allow you to manage the control over the infra very effectively and easily giving you the opportunity of control from anywhere and anytime. The risks that are eliminated are distance, security, and the expenses that are needed for the maintenance on the ground.
Advantages We Get From Cloud Migration.
Adaptability
Cloud is such a solution that it enables companies to adapt accordingly and easily keeping in mind the business strategies. If your IT becomes old and you have still not updated, then you will be facing challenges as the customer demand the latest IT. The demands can be fulfilled by cloud migration as they will help in reshaping the infrastructure. With the cloud, you will be able to renew the power of management according to your business requirements and personal preference.
Cost-Efficient
As you go to the cloud, the cost of maintaining on-premises infrastructure is lowered. By virtualizing the servers and storing data in the cloud, you may do away with the need for legacy data centres and save money on hardware updates. Cloud migration delivers indirect cost savings by removing the need for specialized technical people, in addition to the direct cost reductions from not having to run your own data centres. Another benefit is that the majority of the licensing requirements are handled by the service provider.
Performance
Cloud computing help in configuring services with one click giving an opportunity to the development team so that they reacted without waiting for the resources to be allocated. In addition to increasing team productivity, you also reduce the time it takes for new items to enter the market.
Secure
Till now, the strongest protection offered by any cloud computing service provider is the cloud, even stronger than traditional data centres. The bulk of well-known cloud providers come with security analytics, timely upgrades, and cross-enterprise visibility as standard features. The majority of cloud services take care of some of the trickier security issues, such as blocking unwanted access to the servers hosting the company's data and applications and making sure that those servers get automatic security upgrades to protect them from the most recent security threats.
Why Should We Opt For AWS Cloud Migration?
AWS is able to assist companies of all sizes at the time of migration. It is the best option among all cloud service providers and has more than a million active users. There are many big names like century fox and Coca-Cola that have migrated to the cloud and have transferred their workload to AWS. They gained from reduced IT expenses, improved productivity, enhanced business agility, and increased organizational resilience.
What made these companies switch to the AWS cloud:
Average savings on infrastructure costs are 31%.
3 times as many features were supplied annually.
There was a 69% decrease in unscheduled downtime.
There was a 62% improvement in the management of IT infrastructure.
The annual number of security incidents has decreased by 43%.
From an on-premises environment, hosting facility, or other public clouds, any workload, including software, websites, databases, storage, physical or virtual servers, and even complete data centres, may be migrated to AWS. Every step of the way, you can benefit from AWS's years of expertise to advance your technological, operational, and organizational capabilities and gain market advantages more quickly.
Need to migrate to the cloud? We can help you. Zindagi technologies are known for their prompt responses to any kind of managed IT services queries and managed cybersecurity queries. We are a top cloud computing service provider company that is known for providing seamless cloud migration. We believe in customer satisfaction and thus provide top-notch services. To get in touch with us call on or drop us a message at +919773973971 or you can also visit our office for further discussions. We are also available on LinkedIn, follow us for more.

Author
Shweta
Senior Executive, S&M