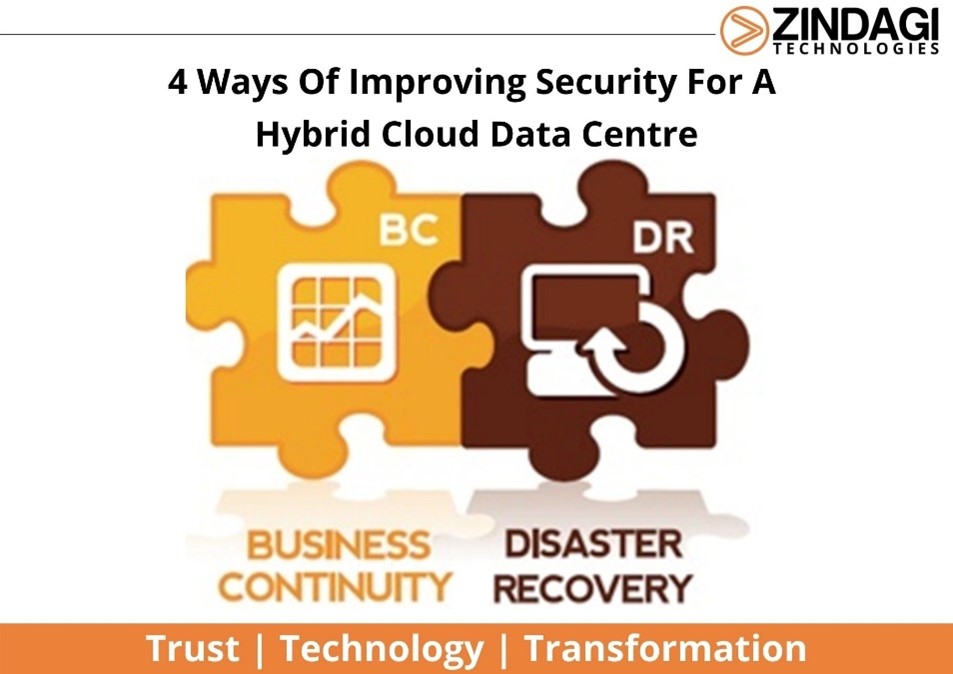 Business leaders detest the idea of the possibility that disaster can hit any organization. The consequences of a natural or man-made disaster can be equally pervasive for all organizations. Disasters of any kind can result in downtime, damage to the reputation, and loss of financial stability for which Disaster Recovery is crucial.
There can be a motive to elude the topic of business continuity and disaster recovery on the part of many business owners, based on the assumption that since we haven't been affected so far, we won't be the victim of such devastation in the future.
However, an IT Disaster Recovery Plan is a thought-through, strategic, systematic document, companies can utilize to recover from a disaster. It is an imminent choice because of the scope of planning and preparation one has before a disaster, it is what reflects in the extent of damage that the IT system incurs and the impact it has on the organization.
There is a step-by-step process for restarting work after an unplanned event. An Internet search shows that between 25 % to 40% of businesses never recover from a natural disaster. The council of Insurance Agents and Brokers estimates that 60 per cent of small businesses are unable to withstand the first six months of a cyber-attack.
In the alleviation of problems related to business continuity and disaster recovery, the latest in-line technology for cloud disaster recovery is disaster recovery as a service. As a technology, that has its inception in the Disaster Recovery Plan, disaster recovery as a service can be most useful for organizations that do not possess the necessary expertise to provision, configure, and test an effective disaster recovery plan. We have worked in the disaster recovery sector for a long time and can face the challenges that a company faces in terms of disaster recovery.
What can be understood by Disaster Recovery as a Service?
Disaster Recovery as a Service consists of the replication of the hosting of physical or virtual servers by a third party to ensure failover services in the event of a man-made or natural catastrophe. Disaster recovery as a service (DRaaS). Disaster Recovery as a Service (DRaaS) is a model of cloud computing service that allows an organization, to keep its data for backup and disaster recovery and IT infrastructure in a third-party cloud computing environment and allow all the Data Recovery activities to occur through a SaaS solution, to acquire access and functionality to all its IT infrastructure, services and data after a disaster. The organization relies on the service provider for all its disaster recovery activities, it doesn't have to manage its resources because of the as-a-service model.
How can DraaS be useful?
There can be situations when the world encounters some form of natural disaster. A power outage, flood, thunderstorm, tornado, or hardware failure are all examples of the kind of natural disaster that can take place. There would be a major situation like the website of the company going down or the company losing all its customer data. DraaS is focused on a short-term recovery point objective. Restoration of data can occur in the "now" state as much as possible.
Disaster recovery as a service is used when businesses or organizations must run in continuity for a long indefinite period and thus government organizations are perfectly suited for it. We, Zindagi Technologies, have contributed to the disaster recovery field by employing DRaaS and we create the ambient atmosphere for using DRaaS technology to create effective Disaster Recovery solutions for our partners.
Recovery times based on a DRaaS platform are short (only about 4 hours) and can involve geographical machines based in another area especially those which have not been affected by the disastrous event that affected the datacentres at the first location.
Modus Operandi of Disaster Recovery as a Service
Rather than hosting servers in the physical allocation of the organization, DRaaS operates by duplication and hosting of servers in a third-party vendor's facilities. The facilities available with a third-party vendor can be used on a pay-per-use model or a subscription model. In either of those ways, the backup disaster recovery model ensures that as soon as the systems of a company are compromised or affected because of any event, the DRaaS services provided by the vendor go active and provide the requisite services to the customers, ensuring there is no downtime and also put the recovery model in action to bring the backed-up data of the company live and to assist in the resumption of the main IT framework again.
There are numerous advantages to the DRaaS model as it helps organizations save money by not needing to have their disaster recovery environment off-site. Organizations can leverage the DRaaS service level agreements that they sign with their service providers to avail disaster recovery services in unanticipated situations also. However, the individual services provided by each service provider differ from the other and there is constant variation in the market on what kind of services each provider specializes in and is willing to provide. This also includes the DR orchestration activity where the SaaS aspects of Disaster Recovery come into the picture.
When A Service Becomes the Future
In conclusion, we can state that there will come a time when Business Continuity and Disaster Recovery are so critical for business that modern organizations would not be able to operate without them. Disaster Recovery as a Service is the future of the BCDR initiative.
We, Zindagi Technologies, are one of the best cloud disaster recovery, backup, and DR specialists. Our engineers are adept professionals and are willing to assist you in designing and planning a disaster recovery framework around the disaster recovery as a service platform, that will act as the first response to any disastrous event that occurs. We also specialize in other IT technologies such as managed IT services, hybrid data centres, hybrid cloud services, IT consulting services, audits, and assessment services, etc. Please give us a call at +91 97739 73971 to have a sample of the kind of trust and technology that we deliver. We hope you rely on us as a partner and help us deliver rapid, efficient, and impactful solutions to your disaster recovery issues.

Author
Arpan Jyoti Mitra
Sales & Marketing