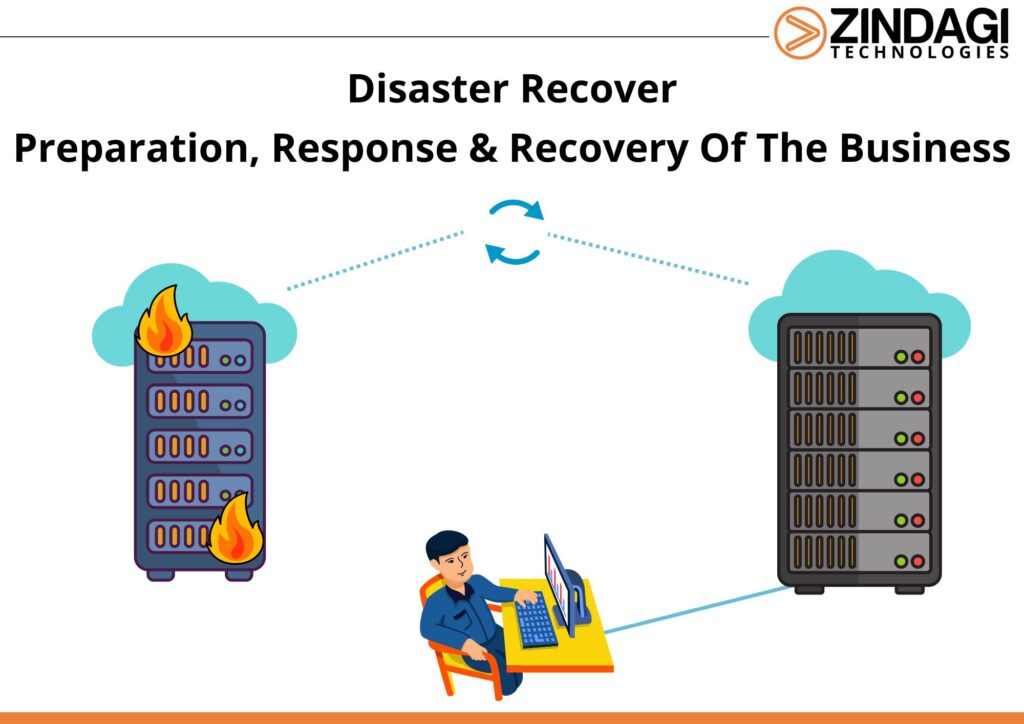 Disaster is something that may or may not come uninvited. This is one thing that no IT industry requires and does not welcome. To save the company from such unknowing disasters, a unit known as Disaster Recovery should always be made ready. But the most important question arises is that how should we prepare the response and the recovery of the Data lost, and how can disaster recovery be planned?
Every year, many businesses shut down due to cyberattacks or disasters they were not able to manage. This brings down a lot of data to crash or be hacked by people. 40% of small businesses do not open again after the disaster because of the lack of DR management. Taking protective steps by the disaster recovery services is the only way by which you can resurrect your business after a disaster or lower the downtime.
How Should You Prepare For The Disaster?
There are areas that are prone to disasters like hurricanes, floods, tornadoes, wildfires, and many more types of disasters and these areas should be packed with all the requirements. Having an evacuation plan, storage supplies, and emergency resources are some parts when you plan for a disaster. One should focus on restoring the operation as soon as possible so that the loss is minimized.
Developing A Written Plan
This document, which is often referred to as a "Disaster Recovery Plan" or "Business Continuity Plan," should explain how your company will react to and recover from a disaster, including temporarily moving your operation. An organization with an experience in disaster recovery plan will help you make one.
Training The Employees
Share your disaster recovery plan with your staff, assign roles, and provide training so that they can assist in the recovery of your company. Drills can help you evaluate and improve your reaction.
Storing Emergency Supplies
Maintain flashlights, a first aid kit, a radio that runs on batteries, and additional batteries at your place of work. You might also want to save non-perishable food, water, and blankets depending on where you live. When practical and required, think about keeping items like a generator that can assist your company in resuming operations as soon as possible.
Essential Information Transferred
You'll need to have access to vital business data if you want to restart your company following a calamity. Keep an offsite list of your insurance policies, banking information, employee contact information, critical client information, vendor information, supplier information, and other important contacts in addition to backing up your computer data. You should also keep track of the tools, materials, and products you use in your company. Think about recording all goods with digital images or movies and saving these files online.
Disaster Response And Recovery – What And How It Is Done?
There are certain steps that take effect immediately after the disaster strikes, these are:
Securing the building, making temporary repairs, relocating the salvageable equipment and property, inspecting it, and cleaning up the property. The next step would be to contact your insurance and keep all the receipts ready. Once you have taken all the steps then your next step would be to bring the salvageable business up starting from the ground. You might need to open up in a new location as per the disaster recovery plan and set up communications with the employees and customers.
Zindagi Technologies gives you the best disaster recovery services and will make sure that you face the lowest downtime. We have an experience of many years and will help you in making a DR plan and implementing too. All you have to do is give us a call on +91 9773973971 or get in touch with us via email.

Author
Shweta
Senior Executive, S&M