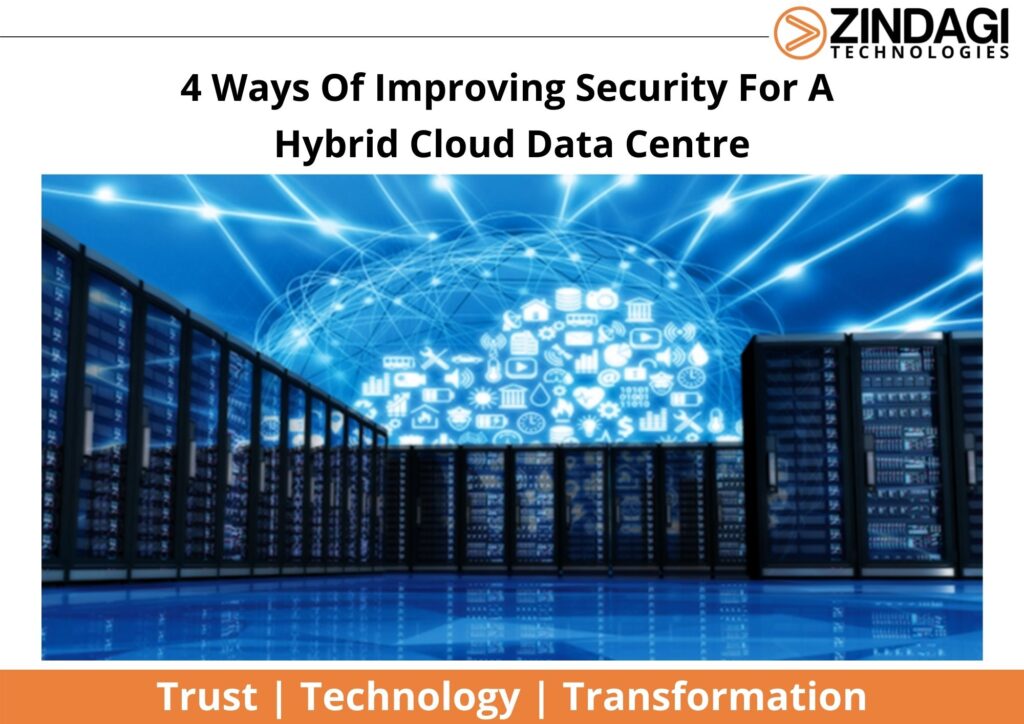 A Hybrid Data Centre and Hybrid Cloud can improve business performance. A hybrid data centre denotes a combination of cloud-based and on-premises infrastructures showing that the sharing of applications and data between the data centres using a network is possible.
If you think about it, why does a Hybrid Data Centre appeals to IT organizations and large MNCs handling large volumes of data at high velocity and variety (the 3V's of big data), then you have to look no further than how it allows a company to achieve business agility, scale on demand, etc. It manages to strike a balance between the differentiation of private cloud and public cloud data centres and the benefits of keeping data and processes at the location of the company.
There is a wide range of IT possibilities because of this arrangement, such as container orchestration to duplicate servers on the premises without having to pay upfront the cost of doing so.
Hybrid Data Centre Security
The principles which are applied to secure a hybrid data centre by top hybrid data centre companies work on a combination of various kinds of data centre security principles though the process is more complex. The security protocols that need to be activated for applications and data kept in the cloud will be different from security on the premises. When a process moves from on-premises to the cloud, you will need a feasible option to keep it protected even after it has been dispersed into the cloud environment.
Security For A Hybrid Data Centre Needs To Be As Follows.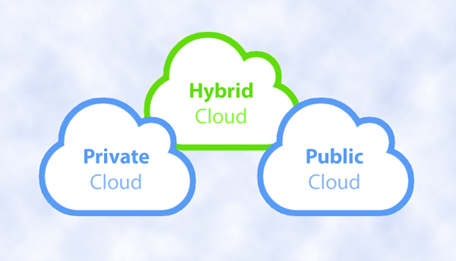 Borderless
The uncomplicated solutions need to work regardless of where the data or process being protected is located. The presence of borderless security allows a person to not worry about slips in protection.
Unified
There should be the same security umbrella everywhere which is manageable from a single workstation.
Simplified and Automated
There is a diverse variety of environments introduced by a diverse data centre and the need to automate security processes increases. This is because while monitoring and maintaining visibility between multiple environments increases, the chances of human error also grow significantly.
What Is A Hybrid Cloud Infrastructure?
The hybrid cloud creates an integration of public cloud services, private cloud services, and on-premises infrastructure. In all three, there is the provision of orchestration activity, management, and application portability. There will be a single, unified, and flexible distributed computing environment, where the organization runs and scales on traditional or cloud-native workloads on the most convenient computing model.
A hybrid multi-cloud is a form of hybrid cloud service that comprises public cloud services from more than cloud sources.
Less Dependence On Supply Chain Hardware
A shortage in the global supply chain is leading to an enormous impact on the entire technology industry, affecting the price and availability of IT hardware. There are several materials required for the functioning of an enterprise which are semiconductor chips, servers, and other key hardware components which are needed for data centre and IT infrastructure.
Efficiency Improves In Your IT Organisation Because Of Cloud Involvement
The organization of IT components is improved because of the involvement of cloud mechanisms. Parts of the IT infrastructure might be suffering from problems like not working in tandem with other IT components, or compatibility issues. Cloud involvement can help mitigate these problems because it can provide solutions to these issues by involving cloud infrastructure and cloud services.
Provision Of Maximum Scalability Because Of Hybrid Cloud Service Providers And Infrastructure
Companies grow effectively because of the scalability of cloud computing. Companies can improve their latent infrastructure and facilities because of these scalability features without building server needs or buying additional storage. Then, you need to contact the service provider to alter the subscriptions and the service provider will provide extra space based on the particular needs to increase operational efficiency.
Hybrid Cloud Model Is The Most Self-Reliant Form Of Infrastructure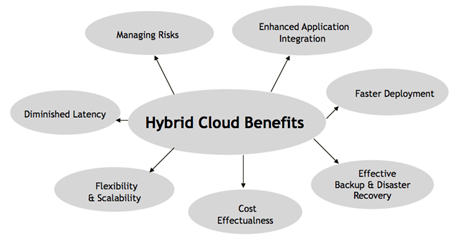 The Hybrid Cloud Model consists of data centres and cloud infrastructure working in conjunction to create a system that operates on the premise of a physical location of all the data as well as a virtual location because of which, there are a variety of unique solutions available for all your data centre needs. The data can be stored in the physical address as well as in the cloud and can be retrieved on an as-per-need basis. The physical storage of the Hybrid Data centre allows for a physical footprint of the data as well as proximity to the working location of the employees whereas the virtual cloud address of the data provides remote working options for employees and the availability of the data when needed from any location through the internet.
We can conclude by saying that hybrid data centres and hybrid clouds are the future of database technology, and the best hybrid data centre and hybrid cloud management companies provide some of the most secure, scalable, cheap, and efficient data centres, which are a combination of both physical and cloud database systems.
We at Zindagi Technologies, are one of the top hybrid data centre companies and hybrid cloud service providers over the last 5 years. We have worked with government projects and with multinational companies providing hybrid data centres and hybrid cloud services across a wide variety of domains and technologies. Our team of experienced engineers will assist you with all your hybrid data centre and hybrid cloud requirements. Please contact us at: +91 97739 73971. We also provide a host of other services such as cloud computing hybrid data centres and hybrid cloud services, audits and assessment services, managed IT services, etc. We will deliver top-notch services in tailored packages, and we aim to make the lives of our partners easier based on our motto: trust, technology, and transformation.

Author
Arpan Jyoti Mitra
Sales & Marketing