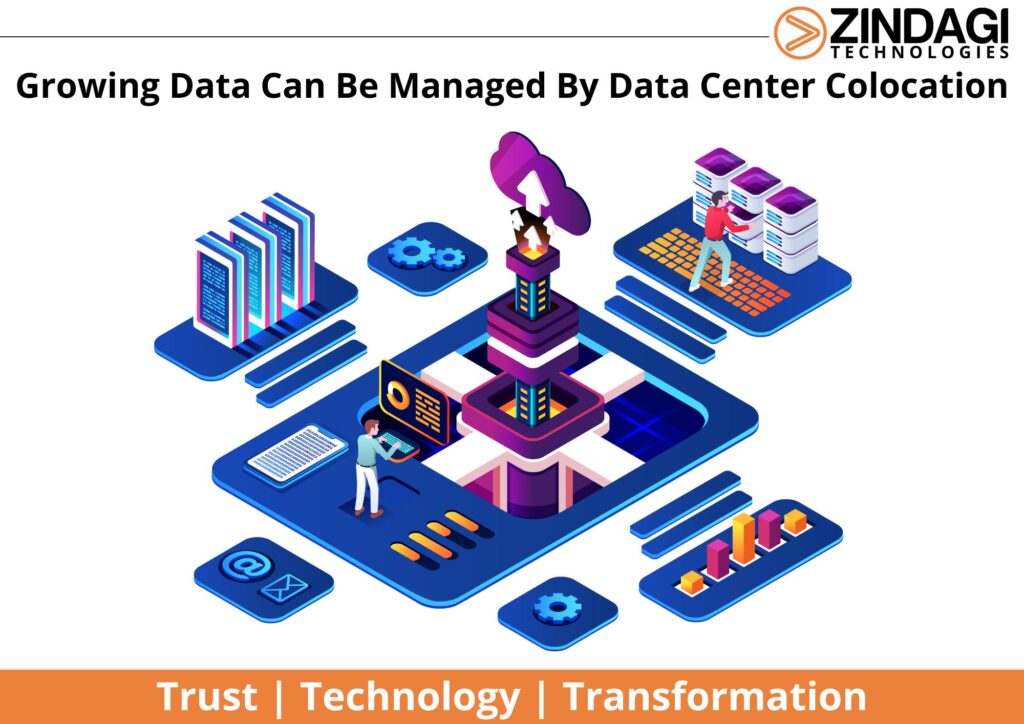 "Data", is like the population which never stops growing. The amount of data will keep on piling and collecting that will be stored by different IoT devices and data centers. There are many devices on which an enormous amount of data is collected which are why businesses are finding new data center solutions. The increasing data and storage issue is putting constant pressure on businesses to find a solution for data retention and storage requirements so that we get better cooling, power, and increased storage.
Colocation of Hybrid Data Center in Delhi or any other place will enable the organizations to keep up with the storage and have the right support and high availability whenever needed. This article will teach businesses what to look for, the best practices for colocation facilities, and how a dependable provider can assist you in getting started. It will also teach organizations how to evaluate the value of employing colocation services in a provider's data center.
What Is The Reason Organization Choose Colocation?
Flexibility and uptime
The choice of organizations is always the top enterprise-class colocation providers, and they have their reasons. Because the remote data center doesn't run the same risks as the local site, backup and recovery from a different DR site are appealing possibilities. Geographic diversity, or housing mission-critical workloads in data centers in a different area, helps reduce unplanned downtime.
Development and Expansion
Seeing the growing IT demands of the organization they are relying upon space and power by relying on third-party Hybrid Data Center services in Delhi. IT investments are already scaling the growth as the organization add product and services in the new market. The new products like better cooling, pre-build enterprise-class space, and power so that it becomes easier for the companies to extend the resources. Instead of developing on-premises facilities, businesses looking for the flexibility to extend their infrastructure may get up and running more quickly by installing IT hardware via colocation.
Amalgamation
It is usual for businesses to combine legacy data centers after a merger or acquisition in order to synchronize their IT systems. The best centralized locations for simpler access and control are third party colocation facilities.
Association
Colocation is used by businesses due to its benefits in connection. When connecting to their data and applications in the data center, colocation frequently gives users access to a range of carriers for redundant connections and dependable network performance. With the colocation of the Hybrid Data Center in Delhi, you may swiftly grow your bandwidth and leverage pay-per-use business models.
Cost-effective
Utilizing the high availability and redundancy infrastructure from a provider's data center is more advantageous for organizations than developing their own. CapEx investment in building a secure facility and staffing too could be avoided by businesses if they move to a collocation provider. Due to provider facilities being optimized for such reductions, there are also savings on cooling and power. Because their infrastructure and equipment are located on the provider's premises, CapEx is still necessary. They would still incur Operating Expenditures (OpEx) for bandwidth and electricity if they remained on-site.
Zindagi Technologies is the Top Hybrid Data Center company in Delhi that not only provides data center colocation but also provides design, deployment, and implementation. We have the best experts who will provide the best service. Call on +91 9773973971 or get in touch with us via email and we can give you the best colocation advice for the data center.

Author
Shweta
Senior Executive, S&M