There are many types of IT services that are crucial for your organization. The consulting for these IT services that are provided by a managed IT service provider or an IT consulting service can be of the highest quality and might allow the business to focus on its objectives and goals. This will lead to business growth and a mentality amongst employees, that there will be no IT obstacles and business objectives will be met consistently. Of these types of IT services, the most important ones, have been listed below.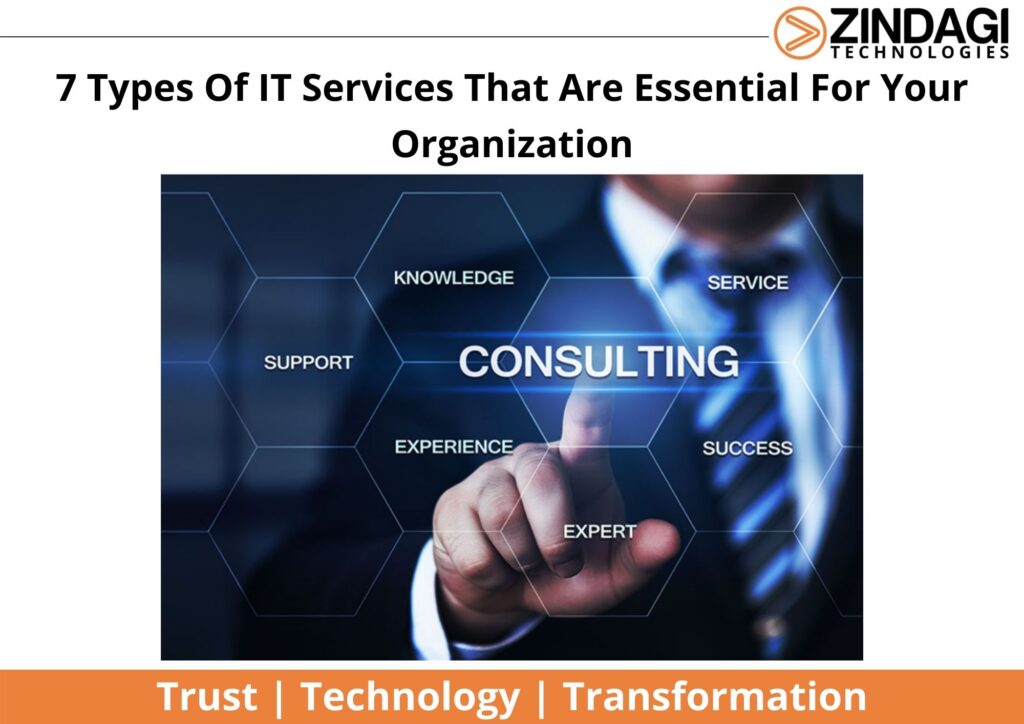 The Best IT consulting services that are crucial for any organization are:
IT Strategy and Planning
Information Technology (IT) is an important business priority currently. Technology has changed the landscape of the entire IT field and the services field is no exception. Strategic IT planning is an essential part of the strategic planning of the organization and its enterprise governance. The role of technology is key for an organization's business and strategic goals and amendments that the organization will try to make to its information and communications infrastructure.
IT Budgeting
The goal of budgeting is the allocation of monetary resources to different IT programs. There are a variety of ways and terms on which the budgets are decided and agreed upon. There can be a range of expenses right from recurring expenses like hardware leasing and staffing expenses to dedicated expenses for a fixed-duration project or initiative. Some companies can have annual budgetary exercises whereas others can devise budgets on an as-per-need basis.
IT Assessments
The IT assessment at the lowest common denominator refers to the process of figuring out the relative strengths and weaknesses of IT systems in an organizational network and discussing methods for improving system security, network design, and the overall integrity of IT infrastructure. The option of such intervention becomes an advantage for the company when an IT consultation services provider has complete access to the company networks, IT facilities, and other kinds of relevant information. The Best IT consulting company analyses the data and systems of your IT environment and the assessment of this environment can be conducted by this technology partner to avoid any hassles.
Security Risk Assessments
The function of a security risk assessment is to recognize, assess and enable key security provisions in applications. There is also a focus on mitigating the risk from key security abnormalities and vulnerabilities. We should be able to see the application portfolio holistically from the angle of an attacker. Managers can confer and make informed decisions on resource allocation, tooling, and security control as well as make choices for enabling implementation decisions. The causes that affect the growth and depth of the risk assessment model include factors such as size, growth rate, resources, and asset portfolio.
Governance, Risk, and Compliance
IT governance, risk, and compliance extend the governance, risk management, and compliance to technology and cybersecurity. Cyber risk is not compartmentalized from any kind of financial risk or any of the other risks faced by a company because of the inclusion of the organization's GRC strategy. GRC keeps in focus all compliance needs, having data privacy compliance. There is a framework for the alignment of IT with the overall objectives of an organization because of which the Best IT consulting company would be needed. This allows an enterprise to make sound decisions fast about cyber risk and stops siloing when it comes to risk, keeping the framework in line with the objectives.
Cloud and Data Migration Services
When a company moves some or all its data center capabilities to the cloud, to run cloud-based infrastructure provided by a public cloud service provider such as AWS, Google Cloud, or Microsoft Azure. Most companies have moved to the cloud already but migrations have increasingly started to occur between different cloud providers (known as cloud-to-cloud migration).
Business Continuity/ Disaster Recovery
Business continuity details how a business will function after a disaster. There may be the provision of contingency plans, telling how the business will move on to operating even if it has moved to an alternate location. Business continuity planning involves covering for smaller interruptions or minor disasters, such as extended power outages. Disaster Recovery is the plans for the business to put into place for dealing with a calamity such as a natural disaster, fire, act of terror, shooting, or cybercrime incident. Disaster recovery refers to the measures a business takes to respond to an event, and improve safety, and normal operation as quickly as possible.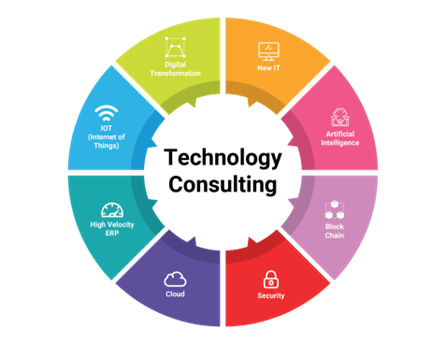 The State Of The IT Industry
In conclusion, we can state, that the field of IT consulting is ripe to provide solutions for the IT problems of most large multinational companies and smaller businesses. A Top IT consulting services company can provide a large amount of leverage over time, resources, and personnel to companies and makes their lives simpler and easier.
We, Zindagi Technologies, are one of the best IT consulting services in pan-India and we provide top-notch IT consultant services for a variety of IT problems. We pride ourselves on a vast array of defense and government of India projects over 5 years and we have made a mark in the field of IT consulting services as well as a range of other services such as hybrid data center and hybrid cloud services, managed IT services, cloud computing services, etc. Please contact us at: +91 97739 73971. Our experienced engineers are ready to help you meet all your expectations.

Author
Arpan Jyoti Mitra
Sales & Marketing