Change is constant and inevitable but one aspect that will remain ever constant is traffic: the ever-growing traffic. All the devices and users demand an upgradation in the higher bandwidth connections. The era is changing and 5G testing is on the verge of completion in some parts and in the rest, it has already been launched. There is no more room for "thinking out of the box" but the revolutionary change to Software Defined Networks (SDN), Public Cloud or Cloud Computing, IoT (Internet of Things), and Network Function Virtualization that will help in the metamorphosis that will lead to a new digital future.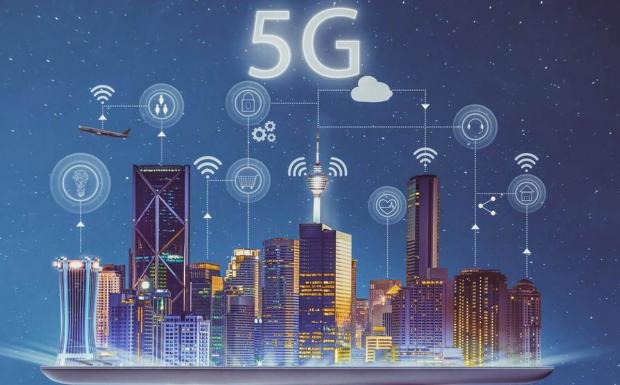 The digitally ready network transformation will show a resulted impact on the success marker of the enterprise. The enterprise network is the core of the change happening in an enterprise all around the globe that is struggling to accept the digital combinations. Flexibility, control on some things, speed, dexterity are all bought by SDNs the moment you deploy the new applications and services given by your business. Enterprise networking enables a kind of environment of fast-paced internal networking.
Advantages That Can Monetize Development
What benefits does this paradigm shift has for us as a company? Let's have a look at the advantages that will help us in minting growth and to push for a long-lasting profitable solution.
Reduction In The Operating Costs
Lower operational costs are seen as SDA gives less physical hardware. The costs included are hardware, service, software, infrastructure, maintenance, and labor. Also include less to no technology upgrades.
Active Maintenance Of Networks
We have to combine flexibility, upgraded speed, quick implementation of upgrades with continued upbeat; with high-performance network accessibility. This will guarantee a smooth operating network also if we take the right preventive maintenance.
Increase Network Security
It should be strongly coupled with the network and this will serve as the security platform. Threat detection, risk alleviation, and automated compliance check are the effective tools that are incorporated.
Service Quality Should Be Improved
The traffic is constantly prioritized by application networks. The issues are regularly taken care of to avoid any kind of congestions and bottlenecks maintaining the performance.
Promised Level Of Network Availability
For addressing network issues, the uptime and the response aspect of the network should result in a reliable state to have stable communication.
Step Up The Performance To Increase Productivity
The targeted solution approach and advanced tools will provide solutions that will save time and cost and will also give reduced time support. This will also have effective monitoring, will prevent network shortages and downtimes. The productivity of the employee will become effective and efficient.
Zindagi Technologies Pvt Ltd is the top IT consulting company that has been in business for a very long. The plethora of engineers that are available have a combined experience of more than 20+ years. We are the need of your business in making it the best we can and we have a pan India reach. Help and the right support are always provided to you and to your business. We only care about customer satisfaction so let our work do the talking.

Author
Shweta
Senior Content Writer