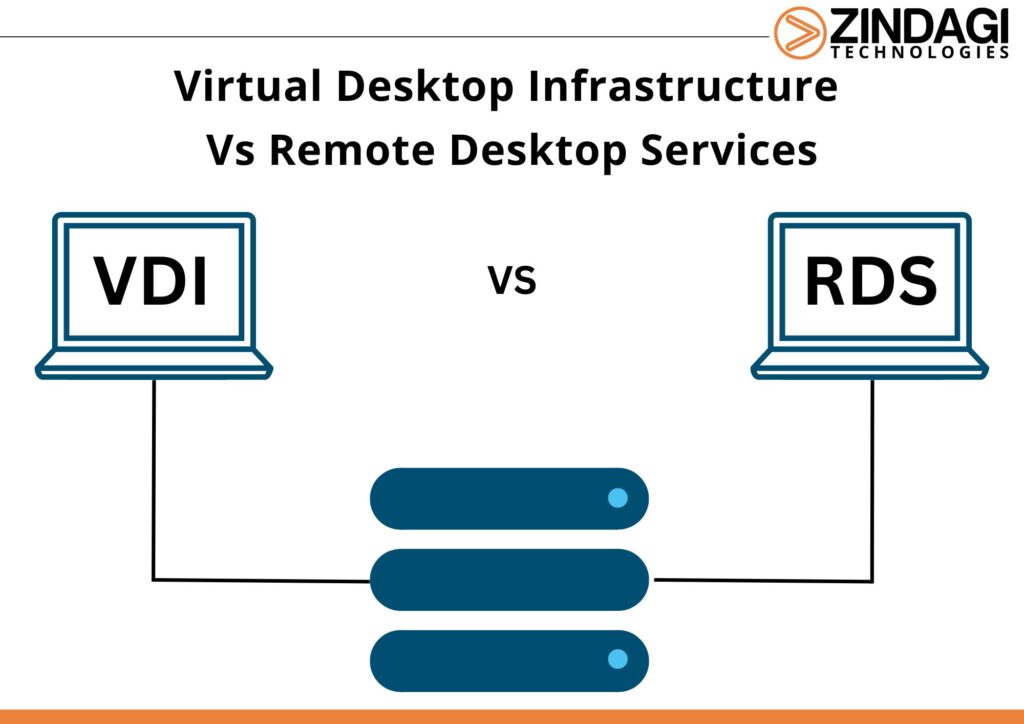 During the pandemic when the world was fighting the deadly virus, organizations were struggling with a sudden change in working conditions. The companies were in the initial stages of bringing the work online and remote and nobody was prepared for it. The sudden change in the working conditions in the organization would only be fulfilled by the Managed IT services provider. In this blog, we will know about VDI and RDS.
After a couple of years of changes, most companies have now shifted to a remote working process as it only needs a steady internet connection and access to their desktops.
If we talk about the requirement for wifi then it's going to be an easy task given the availability of 4G/5G connectivity and hotspots. In the second point, one solution we can get is that the organization can allow the desktop to be accessed remotely and displayed on a separate device. This kind of setup can be achieved by remote desktop services and virtual desktop infrastructure. These are the most popular solutions as they rely on Microsoft.
Some Points About Virtual Desktop Infrastructure And Remote Desktop Services.
VDI and RDS are both desktop virtualization as they separate the desktop from the physical hardware which is used to access the desktop. This means that access to a desktop that is running on a cloud or an in-house server is possible. The major difference is the remote desktop experience that is delivered.
VDI will allow the users to have their own VM including a desktop operating system and applications where the virtual machines can either be persistent or non-persistent. Users can connect to a remote server's shared desktop environment or specific apps by using RDS, a feature of Microsoft Windows Server.
Which Of Both VDI or RDS Is Better For SMBs?
If you are looking for easy-to-implement solutions, then RDS is the better option for SMBs. This allows a few employees to remotely access the applications like QuickBooks or CRM solutions like Sage CRM. RDS can be used for day-to-day computing and the user experience for audio/video conferencing is great. Whereas VDI is a much better option for a large organization as the deployment of new VMs from a template is advantageous and supports the employees in performing the same functions. VDI may be expensive and challenging to operate, therefore it doesn't really make sense for SMBs that provide their staff with their own laptops.
So, What Conclusion Do We Have?
Organizations may currently select from a number of fundamentally distinct remote desktop solutions, including virtual desktop infrastructure (VDI) and Remote Desktop Services, to give employees with remote access to work-related data and apps (RDS). Each has its own advantage and disadvantage that the companies can take into consideration.
Zindagi Technologies is a leading managed IT service provider and IT consulting company which gives cost-effective services. If you want to get VDI and RDS solutions then give us a call at +91-9773973971 or you can also drop us an email so that we can get in touch and decide the best solution for your organization.

Author
Shweta
Senior Executive, S&M