There were times when we were concerned about the Wi-Fi speed on our weekdays or off days, but the pandemic showed us how important Wi-Fi is and the speed should always be good.
When people switched to the "work from home" state then the only reliability was a GOOD WI-FI SIGNAL. This was a very desperate time and phone data was just not the choice. Having a good Wi-Fi connection was mandatory during this time as the work could not be compromised for anyone. Most of the companies were working from home and some of them were giving new connections so that the workflow should not be stalled.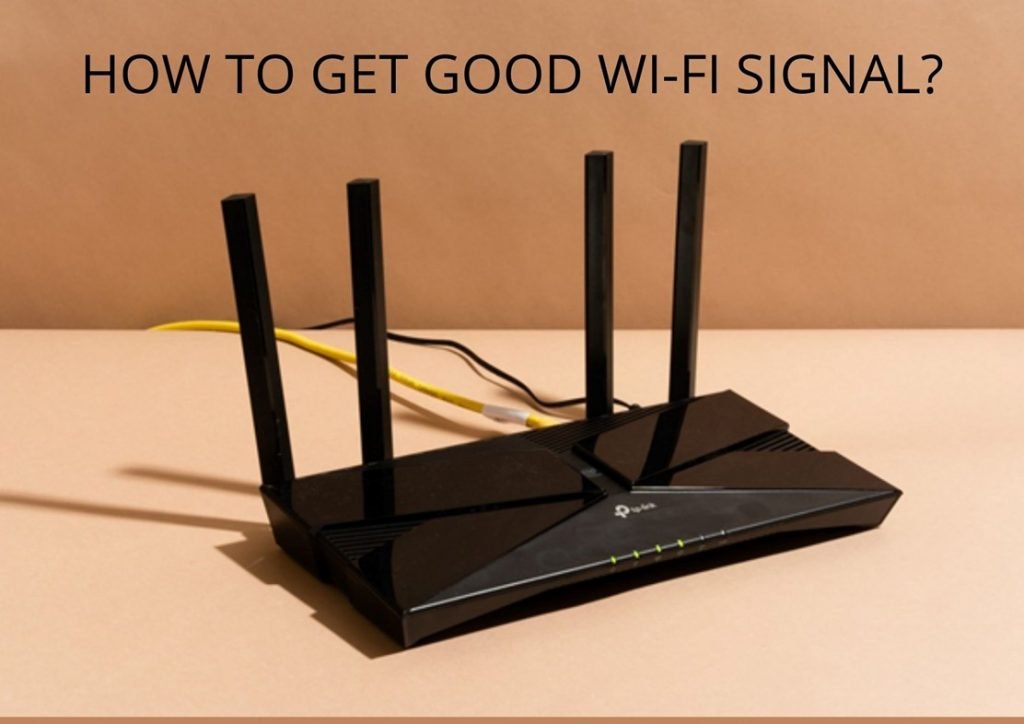 Since most of the companies were working from home, the internet connectivity was hampered a little bit and the speeds were pulled back. YouTube was only allowed to go till 480p, so less consumption was done. What should we do in such scenarios and how can we boost the speed of our Wi-Fi to make the most of it?
HERE ARE SOME POINTERS BY WHICH YOU CAN BOOST THE SPEED OF YOUR WI-FI

Placement Of Wi-Fi

Putting your router behind large places will break the speed of the Wi-Fi. Putting them right next to brick walls or metal objects will slow down the signal. The placement should be in the middle of the room or at a place where no immediate restrictions are present. An ethernet cable would be the best if your device is next to the router.
Switching To A Stronger Signal
If the compatibility of your devices agrees then you can switch them to 802.11n or 802.11ac. your modern mobile phones and tablets will have faster speed and stronger signals. Good and continuous connectivity is important as sometimes the work we are doing is strictly important and cannot be stopped.
It's not about the lousy neighbor or the annoying kid who keeps asking for the Wi-Fi key. It's about unauthorized users who can hack into your Wi-Fi and can degrade the speed. You should add WPA2 security so nobody can hijack your Wi-Fi and don't forget to use strong passwords.
Limit Bandwidth For Certain Apps
There are apps that need more attention and the right speeds, as your work apps so that you are connected with your team at all times. You can use Quality Of Service (QoS) and can direct the speed to the desired or most-used apps. You can google what you have and can decide according to the different brands and models.




Wi-Fi Repeater For A Larger Area
Signal boosters are needed in big homes or places where more walls are present and the Wi-Fi signal gets blocked. A signal booster, also known as Wi-Fi repeaters, extenders, and boosters are additional devices that are plugged separately and are configured with the Wi-Fi. These repeaters help in boosting the signal continuously and give a seamless connection. Although repeaters, extenders, and boosters are almost the same thing but yet they are different. Find out what do you need.
Prevent A Wide Broadcast
You must have heard about dual bands which means that there are two frequency band settings that are 2.5GHz and 5GHz. For a long-range signal, we use 2.4GHz and for a shorter-range signal, 5GHz is used. If you want the Wi-Fi access to go to limited people, then you should switch to 5GHz and lock down your network.
Advanced Router
It has been seen that people usually go for a good speed provider but when it comes to the router then some people do not shell out enough money. The newer the model more the features will be and that too in the upgraded version. From the security point of view, the latest model should be preferred more. The speed would be upgraded too.
Wireless Adapters Upgrade
You can maximize the advantages by upgrading your wireless adapters of devices. Also, upgrading your router to 802.11ac or 802.11 might increase the performance of your Wi-Fi, and upgrading your computers to PCIe, PCI, wireless adapters and USB wireless cards will also benefit you.
Having a good Wi-Fi connection is important but boosting it when the connectivity is not good is essential. These things are not meant to be explained but yes, the methods are. For a small-scale area, these tips can be used but for a large-scale area, these tips won't matter as a proper plan which includes a site survey should be done. The requirements on a large scale and on a small scale are very different and for the large scale requirements, Zindagi Technologies can do the needful.
Zindagi Technologies is an IT consulting and managed IT services company that fulfills the requirements of routers and switched on a large scale. Our techs have a combined experience of more than 2 decades and have been delivering the best solutions pan India. If you want to get routers installed in your organization then connect with us on Call us on +919773973971.

Author
Shweta
Senior Content Writer