What is the blacklisting of an IP?
A blacklist is a list of suspicious or malicious entities that should be denied access or running rights on a network or system. The blacklisting of IP addresses is a common occurrence on today's internet. Most of us have encountered networking attacks in one form or another, ranging from obnoxious spam emails to crippling malware, phishing, or ransomware attacks.
How are IPv4 addresses removed from a blacklist?
The first step is to find "which customer IP and what type of access is getting denied (mails, https, etc.) on the Internet."
Then identify which Internet NGOs are blacklisting the customer's IP following the below procedure.
Please note internet service providers can only help in the cases where customer IPs are blacklisted due to mail spamming.
Step 1:
To identify whether my IP is black-listed or not on the internet. There are multiple websites, through which we can test whether our IP is listed or not, if it is then on which NGO it is listed so we can proceed for removal from blacklisting. We are using an example of MxToolbox for testing.
Open a new browser window and go to https://mxtoolbox.com/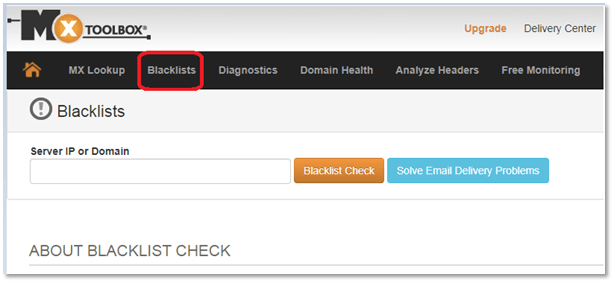 Step 2: Click on blacklists and put the blacklisted IP address then select blacklist check. In this example, 115.241.227.58 is used as blacklisted IP. (One IP at a time including network and broadcast IP or Subnet)
In the above example customer, IP is listed in BARRACUDA and RATS NoPtr blacklists.
Step 3: Therefore, we need to de-list the blacklisted IP in these Three sites.
In addition to these three sites, the de-listing procedure of SPAMHAUS site de-listing is also documented.
Note: – If the IPs are getting blacklisted by any other site, then we need to follow their delisting procedure.
The procedure of de-listing the IPs
Step 1: After the identification of IP blacklisted on a specific site from MXTOOLBOX, we need to login to that particular site (BARRACUDA, SPAMRATS, SPAMHAUS) to remove these blacklisted IPs.
Step 2: Cross verify whether these IP's blacklisted under that site.
Step 3: If yes then need to follow their delisting/removal procedure.
Step 4:Each site has its own delisting procedure. Examples are given below for a few sites such as BARRACUDA, SPAMRATS, and SPAMHAUS.
Example: – For Barracuda blacklist
Step 1:  Open a new browser and type
https://www.barracudacentral.org/rbl/removalrequest
Enter all the details.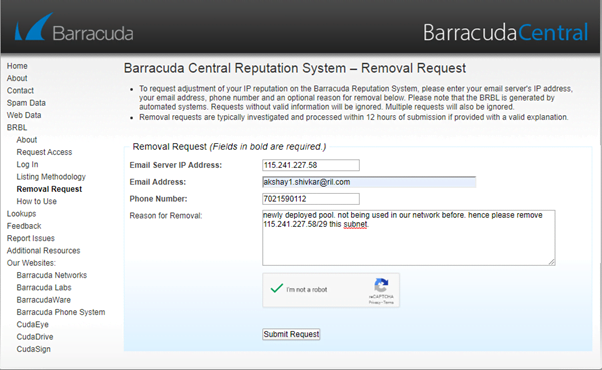 Step -2: If you getting errors to click on contact and enter all the details.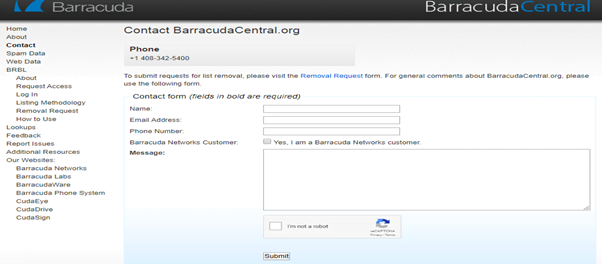 Example: – For SPAMRATS blacklist
Step 1: Open a new browser and type http://www.spamrats.com/
Step 2: Enter IP address and characters and click on the Remove option.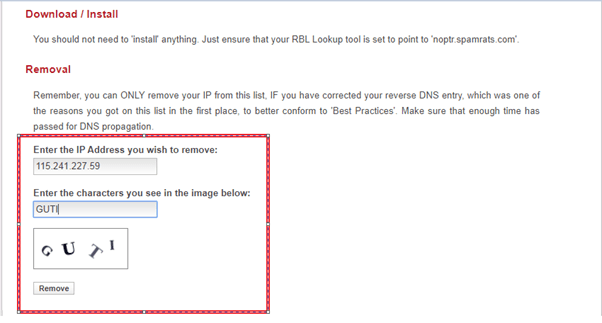 Step 3: If it does not work then go to the contact and request them for removal.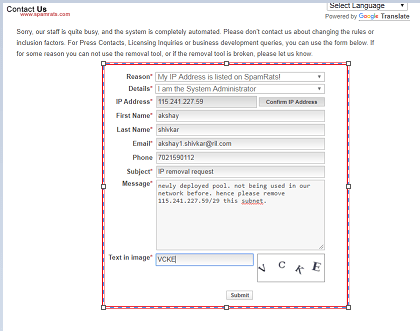 Example: – For SPAMHAUS Listing
Step 1:  Open a new browser and type https://www.spamhaus.org/.
Step 2: Click on the blacklist removal center.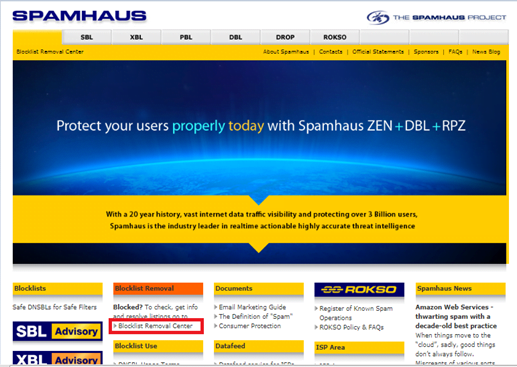 Step 3: Enter the IP address as shown below the image.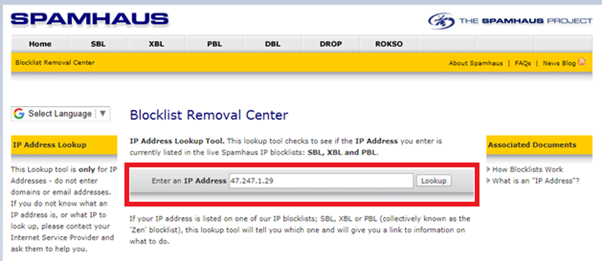 Step 4: Click on highlighted PBL number.

Step 5: Click on highlighted area.

Step 6: Select the checkbox and click on Remove IP Address.
These were the multiple steps on different listings on how to delist blacklisted IPs on the internet. We hope you have a clear understanding and the steps are clear too. We will keep bringing more blogs on such topics. Zindagi technologies is a leading IT consulting company in New Delhi and has been changing the faces of public and private sectors by bringing the right security measures, data centers, cybersecurity, and many more. If you are planning for a Green-field Deployment, Tech Refresh, Migration from your traditional campus/enterprise network to a Software defined network Solution You can always reach out to us, the team at Zindagi Technologies consists of experts in the field of SD-Access, Data Centre technologies, Virtualization, Private Cloud, Public Cloud, Data Center Networks (LAN and SAN), Collaboration, Wireless, Surveillance, Openstack, ACI, storage and security technologies with over a 20 years of combined industry experience in planning, designing, implementing and optimizing complex Data Centre, campus and cloud deployments. We are the right people to help your organization in making it better, you can email us or can also drop us a WhatsApp on +91 97739 73971 and we will help you with the best.

Author
Ravi Kumar Singh
Network Consultant Engineer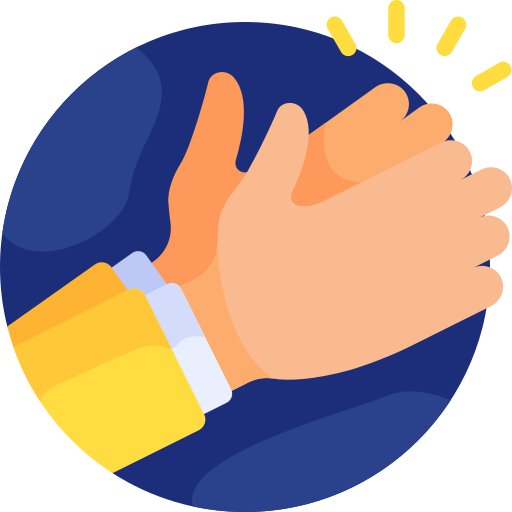 Clap