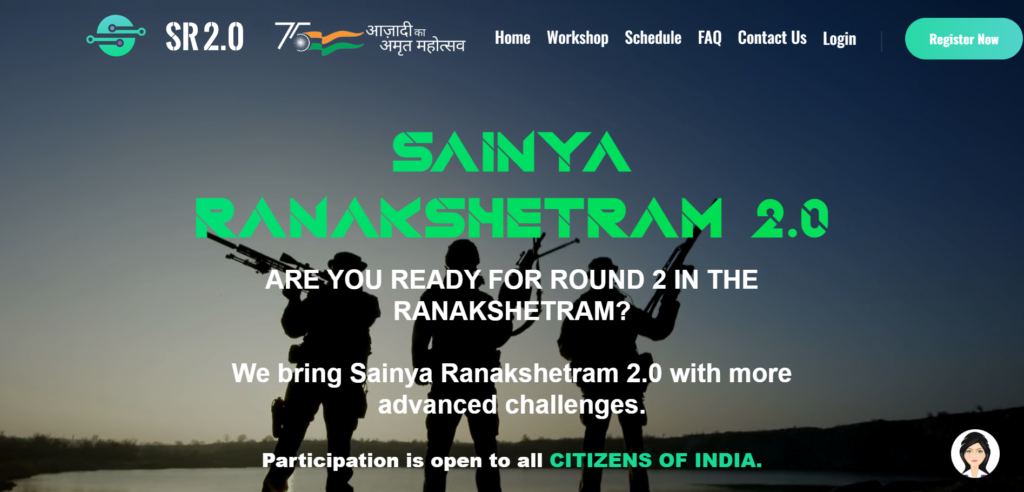 Sainya Ranakshetram Hackathon is conducted by the Indian Army and the portal is created by Zindagi Technologies. You can visit the website https://sainya-ranakshetram.in/.
Zindagi Technologies has created Sainya Ranakshetram user-friendly platform keeping in mind the design, colors and user experience. The platform is easy to navigate giving all the required information. We are proud to be associated with the crown of India – The Indian Army.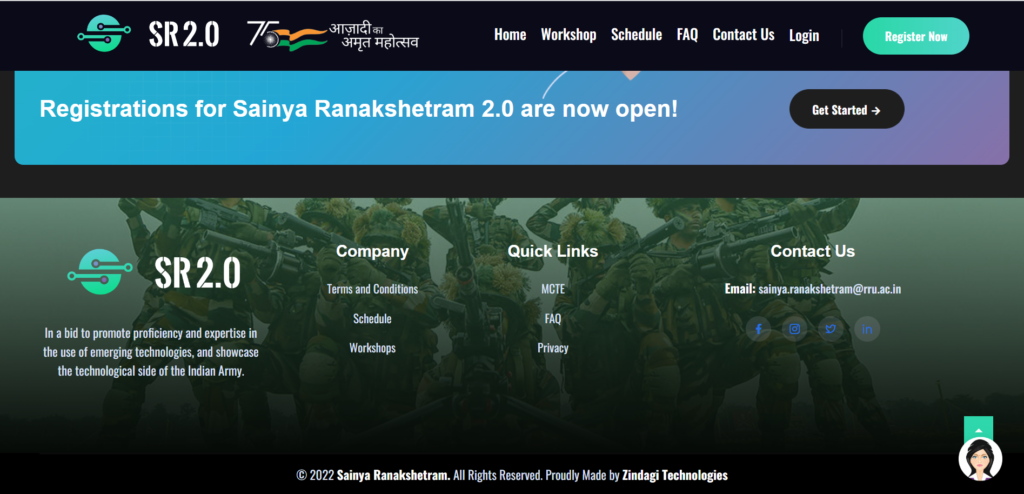 The registrations start on 1st October 2022, and if you think you have it in you then register yourself or your team and win prizes worth 20 Lakhs. You should be an Indian citizen and once the registration ends, the events begin with a screening.
This is the second Hackathon conducted by the Indian Army along with Rashtriya Raksha University (RRU), Gujrat.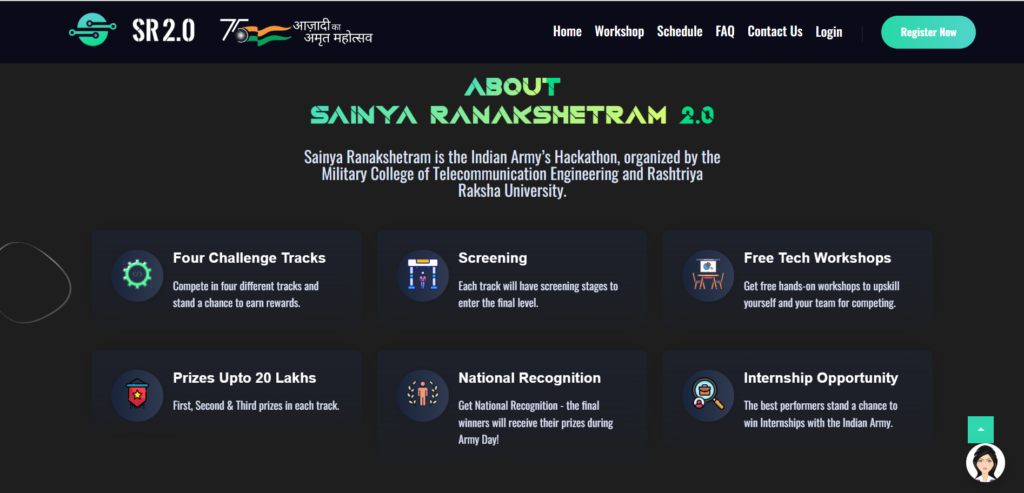 4 events would be conducted namely:
Secure Coding
Electromagnetic Spectrum Operations (EMSO)
Artificial Intelligence/ Machine Learning (AIML)
Capture The Flag (CTF)
Come join the competition.

By – Team Zindagi