Why do we need Data Center Modernization? In Today's competitive business every organization is coming with more innovations and they are trying to reduce the timeline for Go to Market. Unfortunately, only a few organizations are winning the battle because of their back-end infrastructure which was not optimized for Availability, Scalability, Reliability Performance & Automation but is now.
By modernizing the Data Center with the solutions such as Hyper Converged Infrastructure, Private Cloud, Software Defined Network, Software Defined Firewall, Software-Defined WAN, Unified Storage, Unified Backup Solution, Enterprise Management System, Anti APT, Email, Web & Server Security, Intelligent Cabling & Smart Rack.
This helps the organizations to meet the SLA's, reduce Data Center footprint & OPEX, reduces the development life cycle, increases performance & availability of the business applications, and finally reduce the timeline for Go to Market.
3 Pointers for Contemplation of Data Center Modernization
Here are the three aspects that you can contemplate for Data Center Modernization.
Analyze the Existing Infra – First, we must generate detailed reports which include Performance, Utilization, Availability, Warranty, etc., for the complete infrastructure i.e. (Compute, Storage, Security & Network). Then Analyze the complete report and priorities the future requirement into 3 categories according to your SLA, Criticality of your Application & Data: Must have, Good to have, and Optional. 
Explore, Compare & Experience – It is time to explore after prioritizing the requirement. For example, your server & storage is due for a refresh. If you are looking for a brand-new server & storage. We have a better solution for you. Hyper-Converged Infrastructure which provides Compute & Storage in a Single Appliance.
The following are the key reasons to choose Hyper-Converged Infrastructure
Better Application performance by combining Compute & Storage in Single Appliance and eliminating the SAN Storage & SAN Switches which increase the latency.
Better redundancy with high performance using RAIN as compared to RAID.
Reduces the H/W footprint in the Data Center.
Single Pane of Glass Management
Deployment in few minutes
One-Click Upgrade.
Better Availability, Scalability & Reliability
Scale-Up & Scale-Out in few minutes without downtime.
Best platform for Private Cloud, VDI, DevOps, SAP HANA, Data Bases, 3 Tire workload & General-purpose workloads
Better ROI & Reduces the OPEX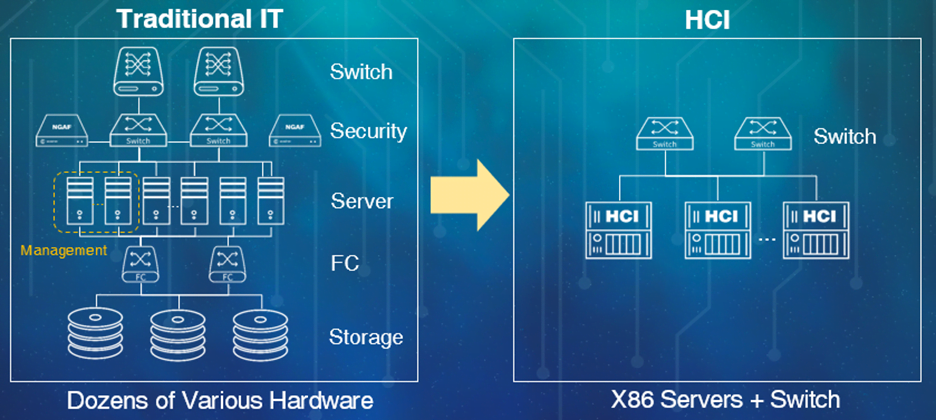 Seeing this, let me introduce the market leaders in HCI – Nutanix, Vmware vSAN, Vxrail, Cisco Hyper Flex, HPE Simplivity
By doing POC, customers can experience the real performance, manageability, operational efficiency, deployment, upgrade, and scalability of the platform. POC at the customer premise / OEM's customer experience center is recommended before the finalization of the solution.
Plan, Design & Deploy – In any Organization, Data Center Plan, Design & Deployment is very crucial. If there is no proper plan & design then the complete investment, efforts, and business will have a huge impact.
The PLAN should contain a Site Survey Report, understanding existing infra, customer requirement, Project Timeline, Risk, Challenges, Dependencies, etc.,
The DESIGN should contain Site layout, Rack layout, Cable & Port Map, High-level & Low-level Design.
The DEPLOYMENT should contain Rack & Stacking, Cabling, Power on Self-Test, BOQ Validation, Firmware Upgrade, Built, Testing, Validation, Knowledge Transfer, and Sign off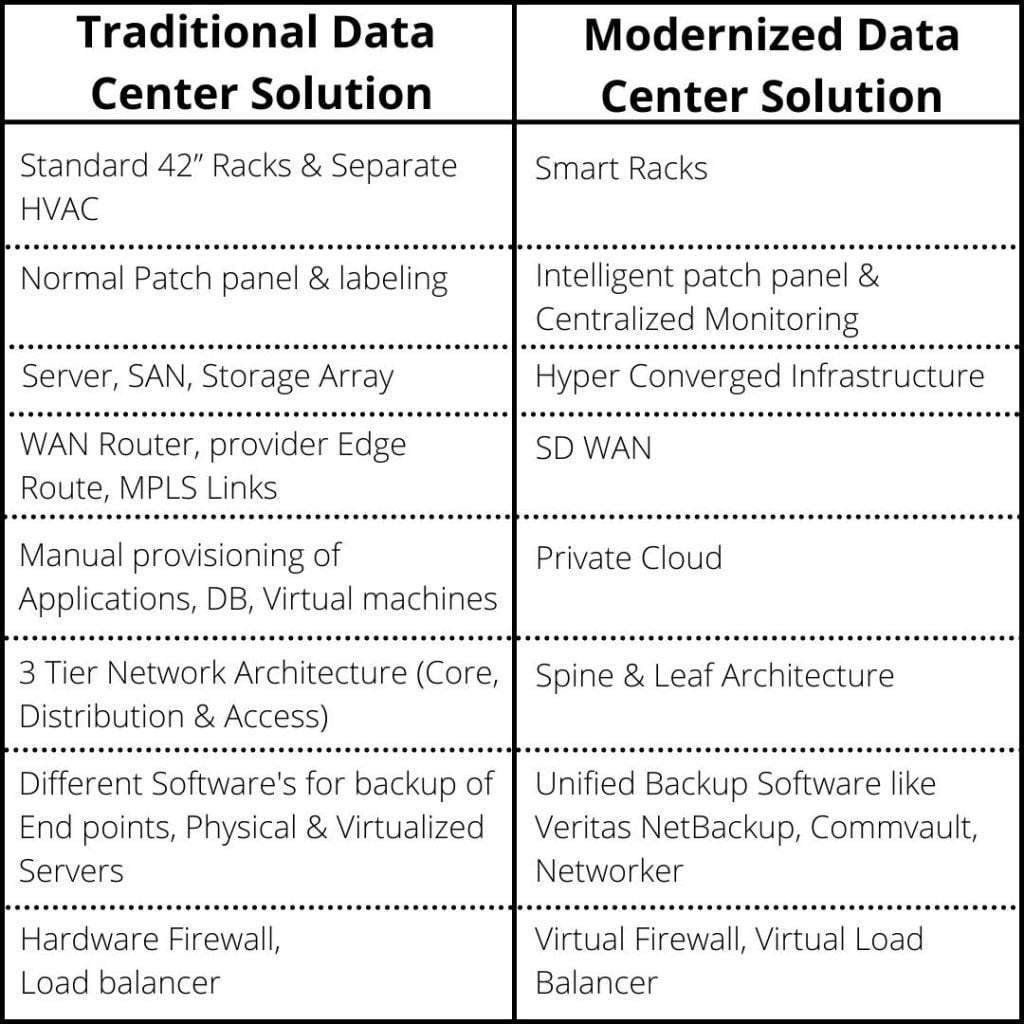 Are you looking for Planning/Designing /POC/ Consulting or everything under a single roof for your Digital transformation journey? Reach out to us at Zindagi Technologies Pvt Ltd.
We, Zindagi Technologies Pvt Ltd are a fast-growing organization and have successfully delivered mission-critical projects across the Public, Private & Defense sectors. We have a team that holds 20+ Years of Industry Experience & Certified Subject Matter Experts.
For any inquiries, please reach us at [email protected] or give us a call at +91 9773973971.

Author
Leela Krishnan R
Data Center Consulting Engineer