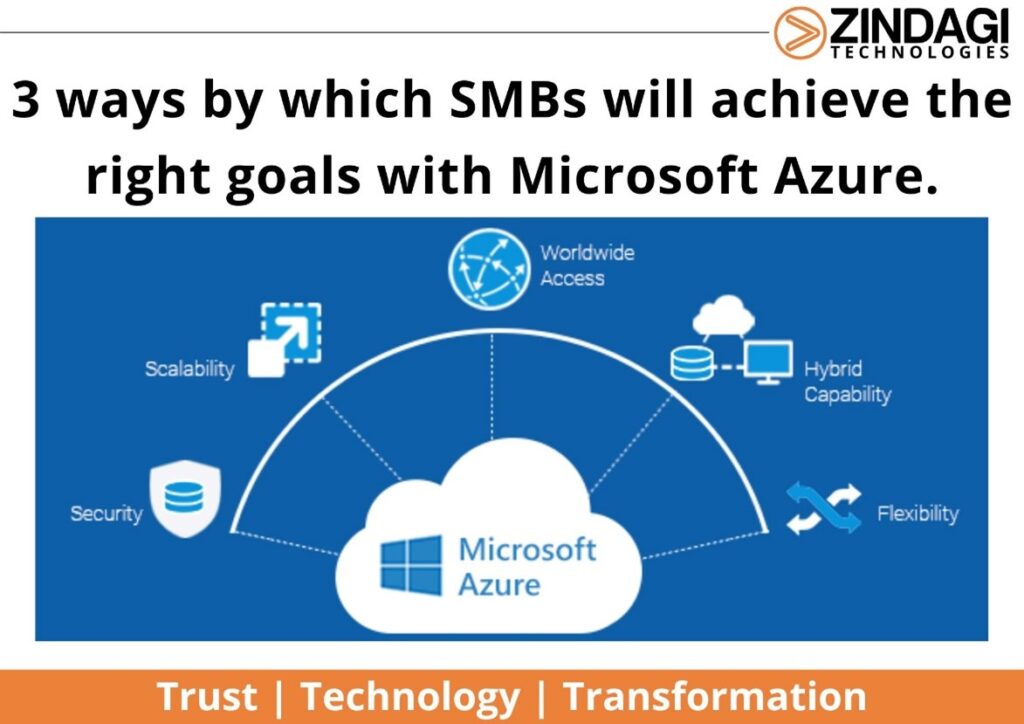 Microsoft Azure is frequently linked to big businesses with an international presence. Although 95% of Fortune 500 firms employ Azure, many small and medium-sized enterprises in a variety of sectors, including manufacturing, government, healthcare, financial services, and retail, have already found that Azure can help them meet their goals.
What Exactly Is Microsoft Azure?
A growing cloud computing services company is favoured by large and small businesses that can be used in a cost-effective manner to support IT needs. The underlying infrastructure is managed by Microsoft. Input, computing, storage, analytics, identity management, and networking are some of the categories of cloud services that make up Azure.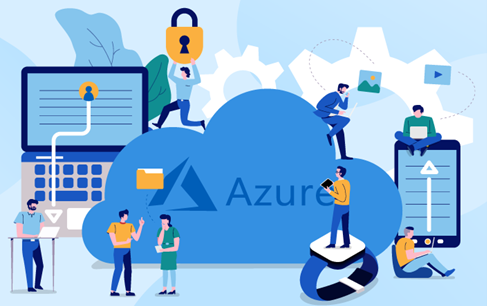 To understand how Azure will help small and large businesses so that their goals are achieved, here are 3 specific benefits valued by all SMBs.
The Grade Security Is Affordable
SMBs are required to protect the data of their customers but due to a lack of resources, the in-house or experts these things are not taken care of, and the cyber threats and latest attacks are not handled. The security and compliance are given by Azure providing a reliable basis and making you free from issues that are basically not connected to your core business.
Microsoft offers a single infrastructure security management solution called Azure Security Center to give users a thorough picture of the security posture of their Azure resources. Azure Defender is integrated into this solution to safeguard hybrid cloud workloads from dangers. These and other security elements significantly lower the possibility of a data breach, which can have disastrous effects on SMBs.
Disaster Recovery And Backup Is Easy
Data is precious and is protected at all costs by all companies but achieving the goal of protecting data loss is something that is not easy for any cloud computing service provider. Most organizations think that data loss occurs due to human error, malware, cyberattacks, natural disaster, or software corruption but the data loss happens because of a lack of backup and inadequate disaster recovery planning.
Having relied on legacy backup systems, organizations are not able to fight back ransomware. If you require backing up everything starting from on-premises data to the data stored on the cloud then Microsoft Azure is the best possible selection as it is simple, secure, cost-effective and does not require an infrastructure.
On-Demand Scalability & Implementation Flexibility
Migration of physical infrastructure to a cloud is a formidable task and taking one step at a time is always the best idea. With Azure in place, organizations save themselves from paying up too much initially as Azure provides good pricing models that remove initial large investments for IT initiatives. A pilot program is given by Azure to understand the working and it gives you the option for keeping some business on premises so that you can have both. You can indulge deeply in Azure as your needs change according to your business.
Get The Best From The Cloud Computing Service Provider Company
There are many cloud computing companies but Zindagi Technologies tops the ranks as we have the best resources and plans that will help you in upgrading your business. With our IT help, you will be able to take your business to new heights especially if you are a small business with limited resources. We will help you in making your business better in all IT aspects. Connect with us via WhatsApp at +91-9773973971 you can also drop us a mail and we will make sure to get back to you. You can also schedule an appointment with us. You can follow our LinkedIn page and stay updated with our latest technology blogs.

Author
Shweta
Senior Executive, S&M