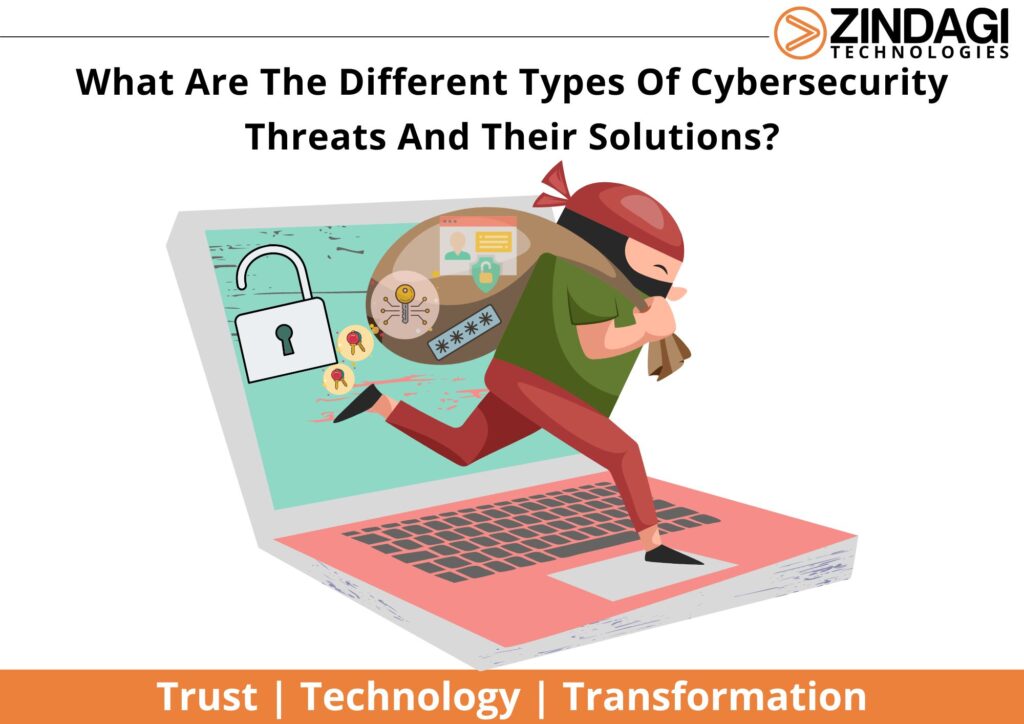 With the fall of the Colonial Pipeline to a cyber-attack in 2021, if a business owner needed any more confirmation or evidence that a cyber attack of scale would bring their business down to their knees, then it was provided to them. In the face of sobering news of this nature, how can a company protect its clients and its organizational structure from security breaches of any kind? Thankfully, there are cybersecurity solutions provided by cybersecurity professional services that allow businesses of any size and scale to stand their ground afoot when faced with the tall challenge of cybersecurity.
What are Cybersecurity Services?
The nature of cybersecurity services provided by cybersecurity services companies is such that it protects against the illegal or illicit use of electronic data, and cybersecurity services are the umbrella processes working in place to ensure this security and prevent common cyber threats.
The common threats that cybersecurity services target include:
Malware
These are malicious software that is capable of disrupting specific components or it closes down a system when a user clicks a dangerous link or email attachment. Examples of this include worms, spyware, etc.
Ransomware
These are the types of malware where access to key components of the network is stopped until the ransom is paid.
Denial-of-service/ distributed-denial-of-service (DDoS)
In this situation, traffic floods systems, servers, or networks to completely destabilize the ability to fulfil legitimate requests. Hackers possess access to multiple compromised devices to deploy this type of attack.
Spyware
The hackers stealthily secure information by transmitting data from the hard drive. Top managed cybersecurity services can help handle this threat by stopping illegal transmissions.
Phishing
The strategy for phishing is that fraudulent communications appear from a trustworthy source, basically through e-mail, searching for and acquiring sensitive data, or installing malware on a victim's device.
SQL injection
Hackers can put malicious code into a server that uses SQL, forcing the server to display sensitive information.
Zero-day exploit
Hackers exploit the opportunity of the release of software and the declaration of the vulnerability in a network because of which the hackers can attack the systems of an organization before a patch or solution has been implemented.
Man-in-the-middle (MitM)
Hackers have an intention of putting themselves in between a two-party transaction with a target of filtering and stealing data. In these situations, a weak point usually insecure public Wi-fi is a common entry point. Also, the details of the victim can be tracked by installing malware on a device when it has been breached.
DNS tunneling
The use of DNS protocol to convey non-DNS traffic over port 53 is called DNS tunneling, malevolent use of this tunnel is called: disguising outbound traffic as DNS and disguising data shared through an internet connection, therefore getting data from a compromised system. These attacks also involve initiating command callbacks and control from the attacker's systems to the compromised systems.
Cybersecurity aims at these and other attacks through a wide range of network security measures built to protect your data, networks, and systems. Many of the available cybersecurity products and solutions include:
Encryption
Encryption is a process by which the information is converted into a cipher that makes the information's true meaning a secret.
Data Loss Prevention
Data Loss Prevention consists of the practice of detecting and restricting data breaches, exfiltration, or undesirable destruction of sensitive data. Organizations make sure that they use DLP to save, secure, and protect their data and that this works in compliance with the regulations.
Access Management
Access management is the process of recognizing, tracking, controlling, and managing the access of authorized or specified users to a system, application, or any other IT instance. It is a broad concept that includes all policies, processes, methodologies, and tools to handle access privileges for an IT environment.
Firewalls
Firewalls work on the principle of controlling the flow of outgoing and incoming network traffic to handle untrusted networks and potential malicious attacks.
Anti-virus and anti-malware solutions
Anti-virus and anti-malware software is the most prominent cybersecurity solution provided by a cybersecurity services provider in any computer network. It searches the system for intrusions and stops viruses from gaining access to your devices.
Web-filtering
Web filtering prevents employees from inadvertently gaining access to dangerous services on the company's network that would expose the business to a data breach.
Risk and Compliance Management
Compliance and risk management is the process of recognizing, realizing, and oversight the risks that an enterprise's compliance with regulations and industry standards. This also comprises the internal controls that need to be put in place to ensure that the business agrees to those obligations, and oversight of those controls to ensure they're working on an ongoing basis.
The new world of threats that have emerged as part of the 21st century has rendered even the most secure systems vulnerable to the challenges of cyber threats. In this modern age, we require new and advanced solutions for our technology needs. Not only is the requirement of these solutions a necessity but we also need to figure out the challenges of implementation and deployment of these solutions. The extent to which we can tolerate blackouts, technology failures, breaches, attacks, and threats has been reduced by a large extent and this means that our capacity to tackle these problems should not be a matter of doubt but a surety.
We, at Zindagi Technologies, are one of the best-managed cybersecurity services in the market and we have a wide variety of services available to tackle your cybersecurity needs. Our highly skilled engineers and talented professionals are sure to provide you with a tailored suite of cybersecurity services based on the kind of requirements you have. We have a vision that states that "We want to improve people's lives and empower businesses through the development of innovative technology solutions and services", and we always abide by what we say and what it stands for. Please get in touch with us at +91 97739 73971. We also provide a host of other services such as cloud computing services, hybrid data centres and hybrid cloud services, IT consulting services, managed IT services, etc. We hope that you choose to partner with us and we get to serve you and make your life better.

Author
Arpan Jyoti Mitra
Sales & Marketing