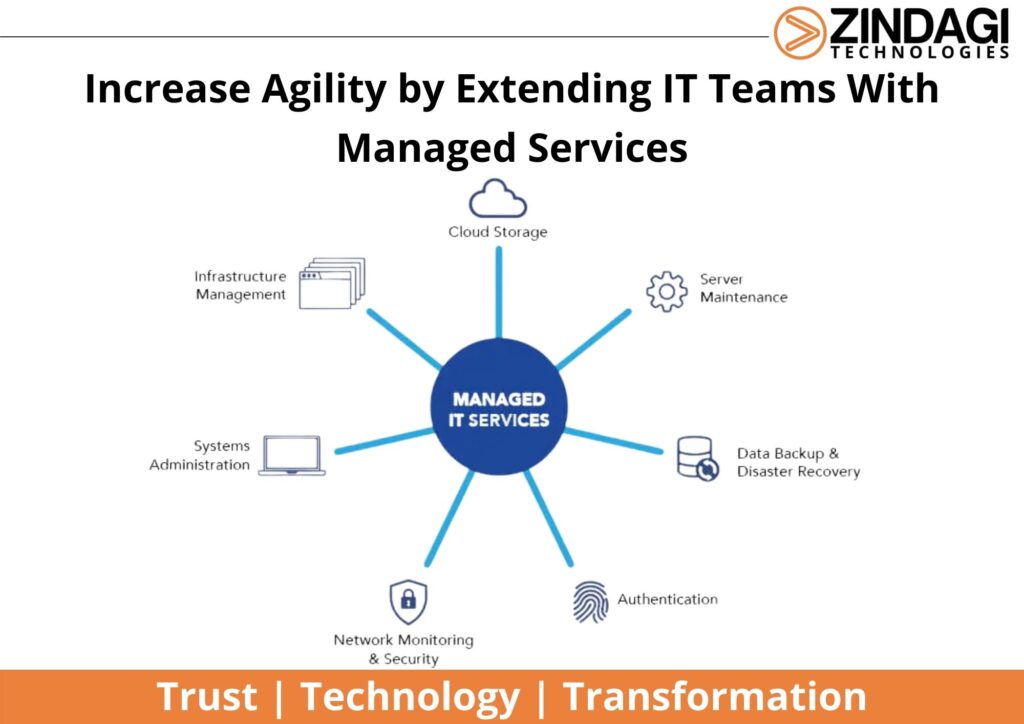 Technology is an important aspect that keeps on evolving and becoming more complex and deep. Now as technology is becoming more complex, the gap to fill the IT needs of the companies is not closing down. The shortage of cybersecurity professionals is just a start that has given rise to cybercrime during the pandemic. These breaches have cost almost millions and an increase of 10% in 2020 was expected.
Given these figures, the situation facing IT leadership is frightening. They must first recruit capable—often local—people, make offers to qualifying applicants, and then proceed through a recently developed hybrid, or still entirely distant, onboarding procedure. And even if they are successful and your applicant begins on schedule, is it still worthwhile to create an internal team of highly qualified engineers that remain strategic with such high turnover rates? Possibly not.
Internal Investment Might Decrease The Flexibility
Beyond just finding suitable candidates, it can be challenging to maintain agility when businesses hire full-time managed IT services workers with specialized capabilities. What happens when the market shifts the following year or the following week? It's not always wise or productive to add additional team members when new technologies come into focus.
For this reason, many companies collaborate with a managed IT service provider. Network engineers, system analysts, developers, programmers, security professionals, and other top-tier engineers and IT specialists are assembled by MSPs and then matched with customers' business and project goals.
These companies augment their own IT teams with MSP specialists to support certain technological investments, enabling them to keep up with rapidly evolving technology.
Can We Build An IT Managed Service Team Myself?
If today is data center upgradation, then tomorrow it might be migration to the cloud or security upgradation or deploying collaboration tools for the organization. Today's IT teams are no longer responsible for keeping the lights on and the equipment working properly. They perform a strategic role in developing the company, simplifying operations, investing in new technology, and coordinating with organizational goals.
These activities require a considerably higher and more in-depth level of technological proficiency. It costs a fortune to assemble a staff with the range of credentials, regulatory expertise, and experience required to accomplish these goals. As a result, corporations expand their IT teams with specialists from an MSP who meet these requirements, sharing their skills and associated costs with other companies.
Agility Is Another Risk
In addition to the price, the danger is also higher. You are making an investment in a strategic technology choice when you invest in specialized talents for the internal teams. Maintaining agility and changing course becomes more challenging. We just had to wait a single year to witness the fast implementation of hybrid work models, which swiftly supplanted remote work alternatives. Flexible thinking is essential in persistently unpredictable times.
You unload that risk by partnering with an outside party. Investments in cloud-certified and security-credentialed professionals should be made by the MSP, not by you. By collaborating with a partner to address specific business needs, you may expand IT teams, allowing your company to be flexible and alter course as necessary.
Our Resources Are An Extension Of Your Team
Zindagi Technologies is a company that offers complete business solutions that provide managed IT services and you can give us a call on +91-9773973971. The professionals on our team will work with you to share their knowledge and accomplish your objectives, whether you require cloud solutions, infrastructure technologies, contact center or collaboration solutions, disaster recovery and security frameworks, or any other type of solution.

Author
Shweta
Senior Executive, S&M