Managed IT services give a boost to your business and a helping hand to whatever is struggling. Managed IT will show many ways which will give your business a lift and the services can be customized too. All you need is the right managed IT services provider and with the MSP help, you will have more than just software updates and repairs.
Managed IT Services Are?
In every company, there is an internal IT team that will help in combating problems that come under IT infrastructure. This may or may not hamper the business productivity and can the business protocols will also not be matched. Managed IT services are complete business solutions that are given by an MSP when a company outsources its IT.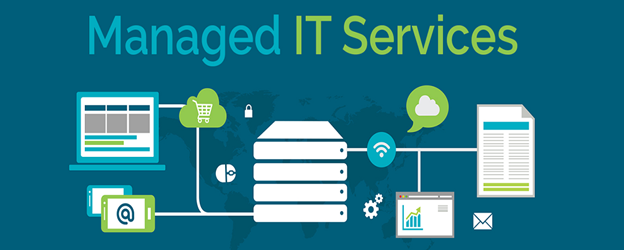 When a business outsources its IT then the business will focus on what it is supposed to do. Suppose a company makes a profit by selling fruits and all the orders are placed online and a new problem emerges of using old systems that are not updated. This is called a legacy system and to get rid of such a system, managed IT services provider will be handling this.
MSPs are like a helping hand in situations where if the screen is blacked out then you don't have to worry about it as the providers will be taking care of it. The managed services resources will make sure that your systems are working in mint condition and are managed & monitored regularly. Some of the services provided are:
Repairs
Updates and upgrades
Malware and virus removal and prevention
Remote management, no need for online support
Reporting and documentation
Network monitoring
Support desk management
Software and hardware maintenance
10 Ways By Which The Managed Services Is Important For Your Business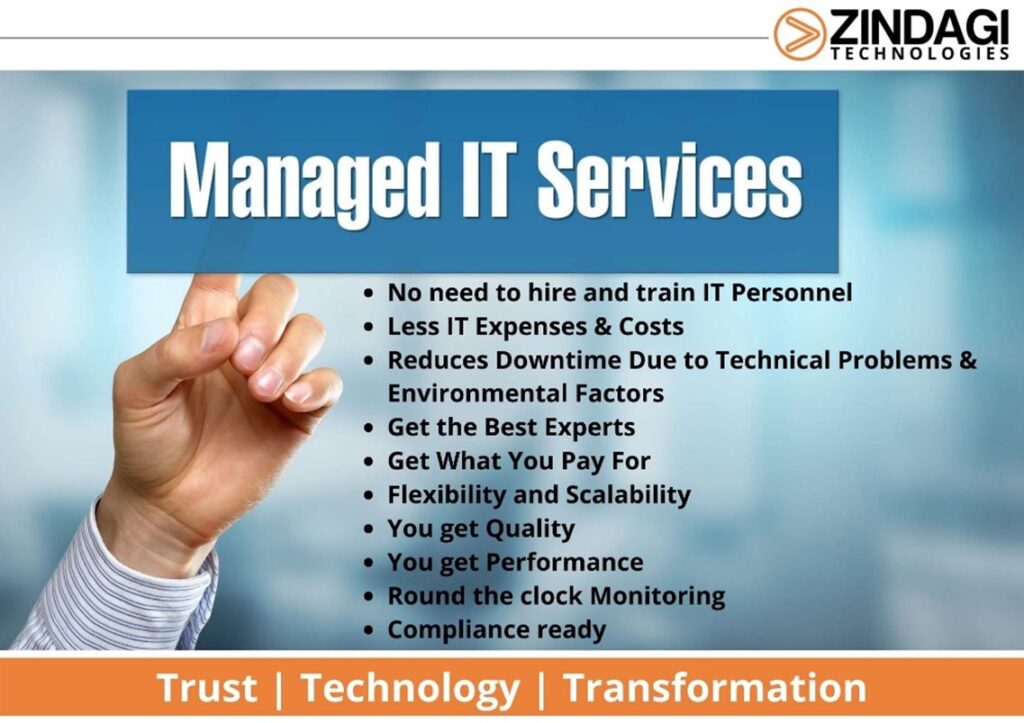 Technology is something that is constantly evolving and to keep up with it is something that most organizations are not capable of. Managed IT gives modern business solutions that help organizations in completing business goals.
With managed IT support services in action, you don't need to hire more people or train IT resources. It's a tedious task for any company to shift its focus of business goals to IT training new employees. When the access is provided remotely then even if the key personnel is not available then also the job will be done by the IT resource.
IT expenses and costs are reduced in outsourcing. When you hire a dedicated resource then you need to spend on its monthly salary but before that, you must spend on its training. The training will only be on the demanded technology and if something new comes up then the training must be given again. This does not happen in managed IT services as they provide resources as per the issue. They have a team in which many technologies are involved.
Downtime is a nightmare in the IT world, one minute of downtime and you lose a lot from the owner end and customer's end. When you have handed over your IT to an MSP then first of all you don't have to worry about the downtime. If by any chance the downtime happens then the experts will bring it up in a limited time making very less financial crisis.
When you have experts on hand then the downtime would be very less. All the risks would be monitored and reported and rectified so that the chances of having a downtime would be as less as possible. The MSP resources would monitor each and every aspect like weather conditions, undetected patches, underlying threats, and many more aspects just to be sure of less downtime.
You hire an MSP with a vision that you will pay for what you get but many IT outsourcing companies don't give you what you ask for. But with Zindagi Technologies, you will pay for what you have asked for. We give you customized packages and only what you need. We will give you a detailed list of all the tasks and how much the task will cost including the manhours.
Managed IT services are flexible and scalable. MSPs ensure that they have got the resources in the locations that they are needed. Managed IT services can be fitted in any type of business and any size. This is because you don't face any issues of any sense anywhere and if it happens then the solution is always available.
MSP ensures both remote processing and on-site processing as it depends on the customers how they are wanting the service. The outsourcing will give you all the insights in every way so that you don't fall behind and no surprises are seen. You get all the benefits in one place, and you get to choose what all you will be having for your company. The process is so seamless.
Once everything is done and the selection of managed IT services is made then the next step is deployment and implementation. The performance is delivered in an immaculate manner and all things go smoothly and are monitored by the seniors and professionals. But on the other hand, managed IT services are given to organizations in order to reduce their IT burden.
One of the best advantages of managed IT services is that you get round-the-clock monitoring. If one resource is not available, then you will be aligned with another resource in a short span of time. Be it any issue like a power surge, the MSP will make sure that your business is not affected by any of it. The services also ensure data security.
The change in technology is very difficult to follow for any organization but MSP will allow you in keeping up with the technologies. There are laws regarding compliance, especially in the field of the medical and health sector and the well-informed managed IT team will keep up with all the changing laws and rules of the government.
Managed IT services are a great way to overcome the IT challenges that your company is facing. The top MSP like Zindagi Technologies has years of experience in managing IT services in a way that your organization does not face any challenges and follows the business goals smoothly. Give us a call at +91-9773973971 or you can also contact us through email. we will get in touch with you soon and discuss all the services related to IT that we can provide.

Author
Shweta
Senior Executive, S&M