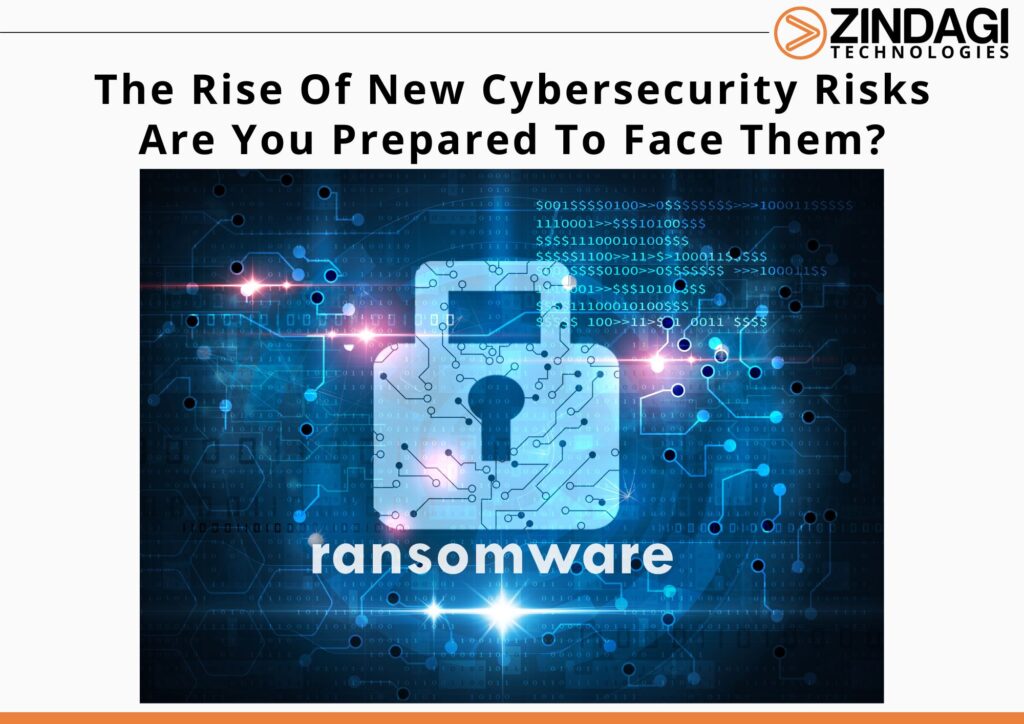 Technology rises and grows at a good pace and digital technology has been highly beneficial for business. Global digital technology helps in faster data processing, reaching the customers becomes easy and everything becomes more efficient. Digital technology is not just growing for organizations but for hackers too. They have the same advanced tech, but they use it in a different test. Companies should go for cybersecurity professional services, so they don't have to worry about cybersecurity risks.
The advancement in cybersecurity risks is growing and our ways are evolving. Each year brings new threats and trends in online risks. If you own a business, then you must be aware of the threats so that you are able to keep your business safe and protected. What are the new threats and what should you know about them and how can a managed cybersecurity services provider help you in protecting?
Cloud is proving to be another risk for threats. Since the cloud is risky, a set of strict security measures are applied but with the increase in online usage, the increase in attests of unauthorized access and data leaks has become prominent. Cloud is equipped with security protocols but as a business owner, extra efforts should be implemented with the help of the managed cybersecurity services provider for extra protection.
AI – Artificial Intelligence
AI is known to have created security systems like face detection but on the other hand, hackers are using it to hack systems. AI-based malware can surpass advanced security protocols and can access private information.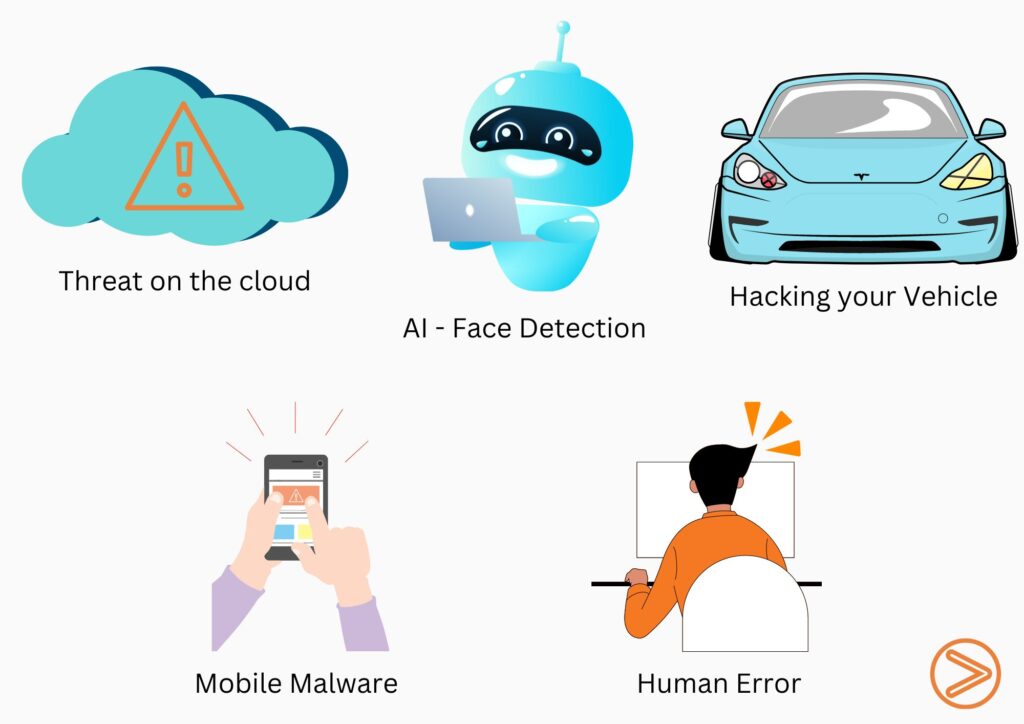 Hacking Your Vehicle
Who does not know about Tesla? Mostly everyone knows about it and the advanced concept that is used in it. Nowadays, new software installed in cars is to provide security and safety, but this also brings a hazard along with them. The hackers will pull the hammer on the most unsecured part of the software and tap into the secured controls or mic or anything. If you have such type of advanced tech in your car, then make sure to put the right cybersecurity tools to protect your vehicle.
Mobile Malware
In recent news, there was 2 particular news in one of which the caller received multiple missed calls and a lot of money was deducted from his bank account. In the second case, the victim received no one-time password and yet money was withdrawn from his account by the hackers. So you see technology has become so advanced that these things are happening for real.
People use mobile phones, not one but multiple as their work requires. This gives an advantage to hackers as most mobile devices are not protected enough and almost all the important passwords of banks and emails or any other important login portals. This is why mobile phones are attacked more.
Errors Made By Humans
No matter how strong the cybersecurity shield is and whether you have installed and updated every possible aspect; human error remains the most common cause of cyber risk. The most important assets which are online cannot be protected from cyber threats unless you educate your employees but even after that, human error will exist. Conducting sessions on cybersecurity measures and providing training to all the employees. Also conducting surprise readiness checks will assure you of the positive or negative response to the sessions.
Prepare Your Way To Defend Your Organization Against Cybersecurity
There isn't much we can do to prevent the emergence of new cybersecurity dangers. Make sure your company is as safe from these contemporary risks as it can be.
We can assist with your defence in a number of ways to install the safest cybersecurity solution for your business. provide you with the knowledge and abilities to safeguard your network and data. We'll educate your employees. Make them a powerful first line of defence against any online danger.  Give us a call or a message at 9773973971 or you can also email us to get in touch with us and we can plan out your cybersecurity measures. You can also follow us on LinkedIn and know about the latest blogs and technology talks.

Author
Shweta
Senior Executive, S&M